Asia-Pacific's International Mining Exhibition (AIMEX) is the largest free to attend mining exhibition and conference in the Asia-Pacific region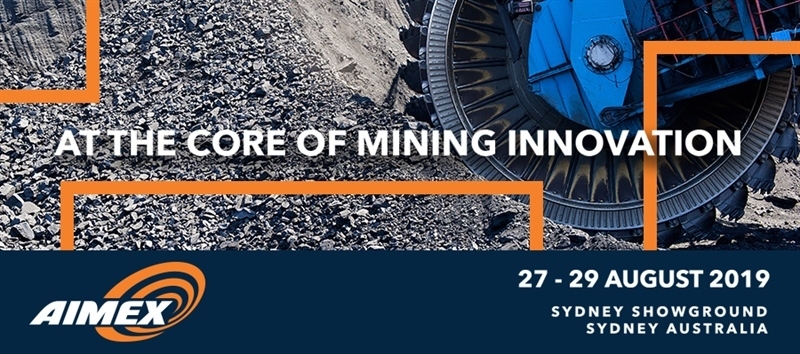 AIMEX opens today at 10:00 am and features over 500 suppliers from around the world. You can still register now.
Alongside the hundreds of suppliers is the most comprehensive free-to-attend conference brought to you by Davey Bickford Enaex that will showcase industry leaders throughout the 3 days of AIMEX.
Day 1 of the AIMEX Conference will examine "Future Sector - Seizing opportunities through new approaches and innovation".
Speaker highlights from Day 1 include:
Stephen Galilee, CEO NSW Minerals Council
Mark Jacobs, Executive General Manager, Yancoal Australia
Ngaire Baker, External Relations Manager Mach Energy

Day 2 of the AIMEX Conference will focus on "Future Workforce - Attracting, developing and retaining talent"
Speaker highlights from Day 2 include:
Damien Kook, Corporate Head Health, Safety and Wellbeing, Ford Motor Company
Jamie Frankcombe, Chief Operating Officer, Whitehaven Coal
Chris Gibbs Stewart, Chief Executive Officer, Austmine
Dustin Dill, HSE & Regulatory Manager, Inpex

Day 3 of the AIMEX Conference will tackle "Future Governance - Low carbon economy".
Speaker highlights include:
Jackie McKeon, Program Director, Business Renewables Centre – Australia
Kirk Lawrence, Client Development Director, Schneider Electric
Donna Dryden, Environmental Scientist, Centennial Coal
Justin Brown, Managing Director, Element 25
You can view the full agenda here to help plan which sessions you want to attend.
Do not miss this opportunity to see products from over 500 companies including Hitachi, ESS Engineering Services, Alfagomma, Cummins, Fuchs, Davey Bickford Enaex, Mine Site Technologies, Dana Brevini, Volkswagen and many more.
Register online to fast track your entry which you can do here, however you can register when you arrive at AIMEX.
For more details about AIMEX 2019, go to the event website here.