Ambitious First Nations Clean Energy Network to launch tomorrow
Join the online launch of a new network enabling First Nations people to play a central role in harnessing the opportunities of renewables.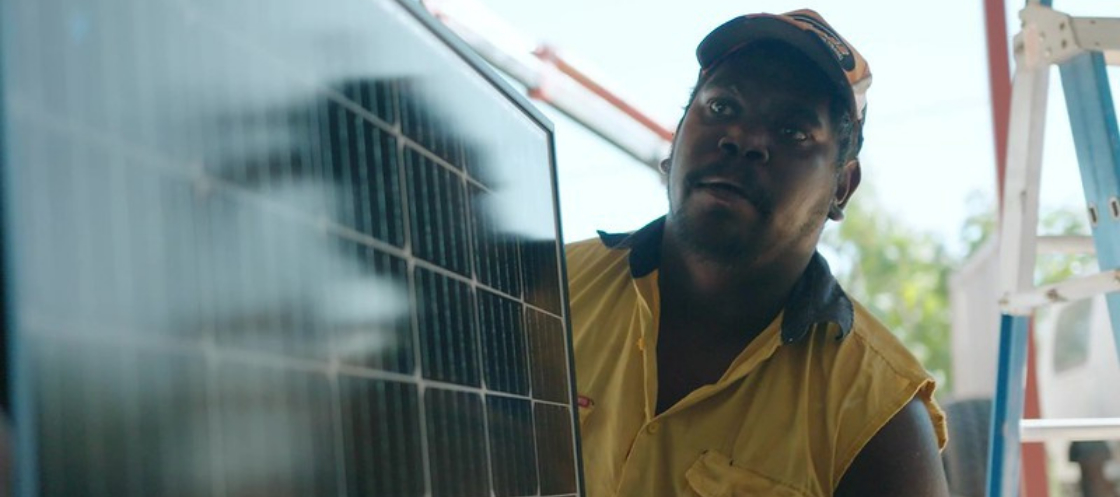 With UN climate talks over and Australia's climate plans relying on the rapid growth of large scale clean energy projects, the First Nations Clean Energy Network will ensure the transition occurs in partnership with First Nations communities, sharing its jobs and economic benefits, protecting sacred sites and respecting native title.
The First Nations Clean Energy Network will support First Nations communities and business enterprises to manage clean energy projects, from small community projects to large-scale, export focussed initiatives.
What will the Network do?
The Network will bring together research, expertise, resources, coordination and support mechanisms to build the capacity of First Nations communities, businesses and enterprises to embrace the renewables revolution and play a central role in its development.

Launch partners include the National Native Title Council, Indigenous Land and Sea Corporation, ACTU, ETU and MUA, Smart Energy Council, Centre for Aboriginal Economic Policy Research at ANU, Clean Energy Council, Renewable Energy Alliance, Impact Investment Partners, Community Power Agency, Lowitja Institute, Climate Council, and many others.

Working together, the Network will see First Nations people exert power and strategically position themselves to ensure energy production is secure, accessible and sustainable for generations to come.
Building on strengths
Original Power is a community-focused, Aboriginal organisation that builds the collective power of First Nations people and backs their leadership, skills and capacity to genuinely achieve self-determination in their community and on country.
Over the last two years, Original Power has been laying the groundwork for the Network, convening a series of stakeholder roundtables, holding discussions with industry experts and practitioners, and establishing a high level steering group.
At the same time, they've been doing work nationally meeting with MP's, industry groups, investors and companies. There is a lot of interest across the sector to ensure First Nations people are shaping the way renewables can and should be delivered, drawing from on ground delivery of clean energy projects in the NT, from household solar to the commencement of a feasibility study for a microgrid in Borroloola.
The First Nations Clean Energy Network will pursue three key pillars:
Community: Enable communities to drive the development of clean energy projects that provide direct benefits to residents through reduced household energy costs and more reliable energy, with its associated health and social benefits.


Industry Partnerships: Establish an innovation hub, promoting the implementation of best practice principles that underpin agreements for land use and benefit sharing between First Nations groups, companies and investors, while building capacity through training and employment for First Nations people to participate in the renewable energy sector.


Policy reform: Advocate to lift significant federal and state regulatory barriers to renewable energy development and stoke government investment in technology, innovation and infrastructure.