ARENA funding heats up development of novel thermal energy storage
The Australian Renewable Energy Agency (ARENA) is providing $1.27 million to Newcastle-based company MGA Thermal to develop a 5 MWh thermal energy storage system.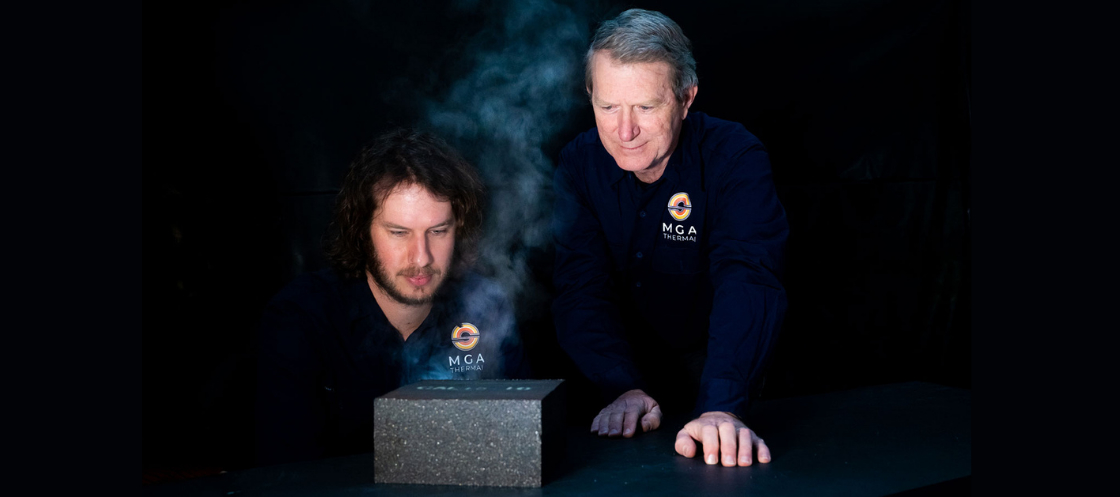 The $2.85 million project will see the construction of a pilot unit to showcase steam generation from stored thermal energy with the capacity to provide a new form of medium-term energy storage.

The funding will help take this technology from lab to market.
Minister for Climate Change and Energy Chris Bowen, on a visit to the MGA Thermal manufacturing site near Newcastle with local member Meryl Swanson, said the government was proud to be supporting a local Newcastle company.
"MGA Thermal is a wonderful example of Australian know-how leading the way in the rapidly expanding renewables sector," he said.
"The company's unique technology has the potential to make major advances in medium-term storage that are vital for decarbonising industrial energy use and electricity generation in Australia and the world."
"ARENA makes it possible for Australians to invest in ground-breaking projects like MGA Thermal, which is why the Albanese Government is committed to protecting and strengthening the agency."
Member for Paterson Meryl Swanson, who accompanied Minister Bowen on the visit, said the trail-blazing project by MGA Thermal in Newcastle would stimulate the local economy and create employment.
"This project will have many positive knock-on effects for the region, including delivering 22 high-skill full-time jobs," she said.
"MGA Thermal is a spin-off from the University of Newcastle and its latest breakthrough highlights the Hunter's growing dual reputation as a leading research hub and a regional energy powerhouse."
The project uses MGA Thermal's proprietary Miscibility Gap Alloy technology, a unique material to store heat for days with minimal energy loss. The government's funding will help take this technology from lab to market.
Just last month, the Government introduced regulations to ensure ARENA could remain focused on supporting next generation renewable and related technologies like electrification. These steps are helping to back technologies that industry and other energy users will need for the energy transformation underway.
To read more about MGA Thermal's Energy Storage Project, go to the ARENA website here.