Austmine Sustainability Webinar Series starting soon
Explore current trends and emerging innovations that are central to the future prosperity of the mining and METS sectors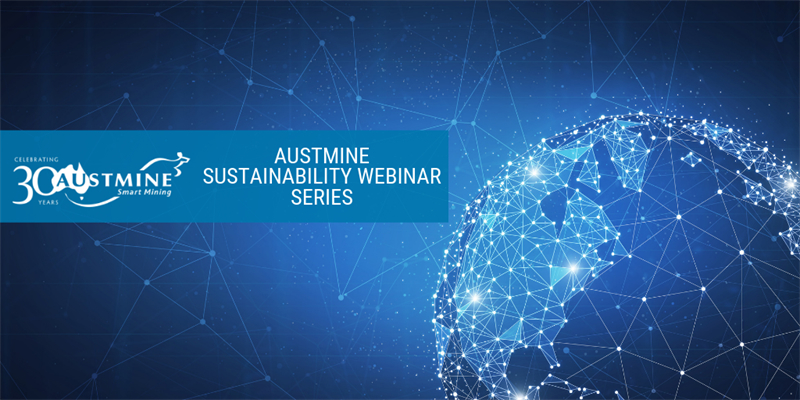 In a world which is increasingly connected, the mining industry is under close scrutiny from communities, government and investors. The benefits from mining can be vast for all stakeholders, but the future of the industry is inextricably linked to our ability to minimise the environmental footprint and community impact of operations, while maximising economic gains.
Key to mining's future is innovation. The sector must look towards creative technologies, adaptive processes and new procedures to transform mining into a sustainable and safe practice, that communities are more willing to embrace.
Austmine's new webinar series will feature presentations from industry experts on the pathway to achieving sustainability for the mining industry, exploring current trends and emerging innovations that are central to our future prosperity. Find more information and register for the webinars below.
Sustainability Series:
Part 1 - Managing Mining's Waste
Part 2 – Renewable Energy's Role in Mining's Future
Part 3 – Managing Water Resources
Part 4 – Creating Sustainable Communities & Partnerships
Part 5 – Rethinking Mine Site Remediation & Rehabilitation
To book for all webinars contact membership@austmine.com.au with the subject line "Registration for Sustainability Series."