Australia and Singapore to work together to accelerate low emissions technologies
Under the MoU, Australia and Singapore will share technical knowledge and experience, and collaborate on the development of new technologies that will reduce emissions.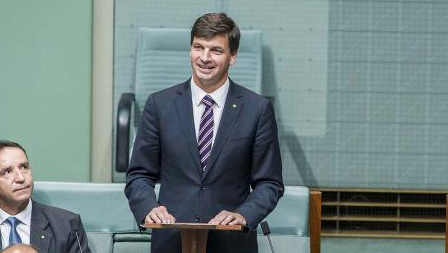 Yesterday, Minister for Energy and Emissions Reduction Angus Taylor signed a Memorandum of Understanding (MoU) with Singapore to advance cooperation on low-emissions technologies and solutions.
Minister Taylor said that advancing the next generation of low emissions technologies would be crucial to achieving the goals of the Paris Agreement.

The MoU's priority areas of hydrogen and carbon capture, utilisation and storage align with Australia's Technology Investment Roadmap.
Australia and Singapore will also cooperate on renewable energy trade, emissions monitoring and emission reduction strategies, including the role of technology in achieving low emissions outcomes.
Minister for Trade and Industry Chan Chun Sing signed the MoU on behalf of Singapore.
"The conclusion of this MoU for Cooperation on Low-Emissions Solutions further strengthens the multifaceted relationship that Singapore and Australia share. By partnering each other, innovating and pioneering new solutions, we hope to make greater progress in building a more sustainable economy and creating a low-carbon future together," said Minister Chan.
In March, Prime Minister Scott Morrison and Singapore's Prime Minister, His Excellency Lee Hsien Loong, committed to the MoU and yesterday's announcement demonstrates the leading roles our countries are playing in the global challenge to reduce emissions.
Work under the MoU will be progressed through annual meetings involving officials from both countries.
This MoU builds on existing agreements on hydrogen with other like-minded economies including Japan, Korea and Germany.