Australian cleantech firm wins global solar innovation award
Breakthrough solar energy generation and storage technology developed in Australia has won the Technology Innovation Award at the International Energy Agency's SolarPACES 2019 conference.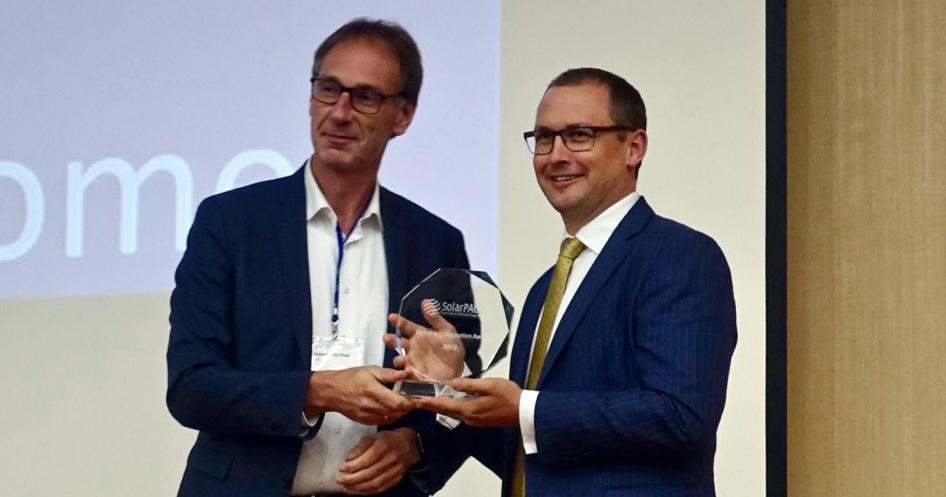 Australian concentrated solar thermal power (CSP) company Vast Solar was recognised for developing its world-first CSP technology that can deliver dispatchable energy more efficiently and cost-effectively than traditional CSP by using a modular tower system with liquid sodium as the heat transfer fluid.
Vast Solar has proven its technology at a grid-connected pilot project in regional New South Wales that has been operating since early 2018. At commercial scale, it is predicted the technology will produce electricity at lower cost than other dispatchable renewables or fossil fuels, while providing a storage capacity of more than 10 hours.
Vast Solar's fundamental innovation has been the combination of the advantages of central tower CSP systems with a modular solar array architecture. The technology effectively combines the best elements of molten salt tower and thermal oil trough systems to achieve very efficient distributed energy collection at high temperatures.
The use of liquid sodium as the heat transfer fluid to transport energy from the receivers to the molten salt storage tanks has enabled a modular design that delivers very high optical efficiencies and excellent thermal performance and control.
SolarPACES is the International Energy Agency's CSP-focused collaborative program. Robert Pitz-Paal, Chairman of SolarPACES, said:
"We are happy to recognise Vast Solar for its highly innovative technology that makes significant steps towards cost competitiveness of CSP and is thus fully in line with our award criteria. The Company's work has advanced the industry and we are looking forward to the ongoing development of the business as it takes its technology to the commercial stage."

Craig Wood, CEO of Vast Solar, said:
"This award is further proof that our technology has the potential to transform energy production in sunny places around the world."
"We are now totally focused on developing our Reference Plant which will prove the technology at commercial scale. From there, we anticipate our technology playing a critical role in energy production in suitable climates around the world, generating clean, reliable energy at low cost.
Vast Solar's success at SolarPACES comes shortly after winning the Technology Innovation Award at CSPPLAZA's Annual Conference in China, in July 2019.