Australian first as CSIRO develops portable hydrogen deployment capabilities
A new project led by CSIRO, Australia's national science agency, will develop an easily deployed device to produce hydrogen directly at the point of consumption.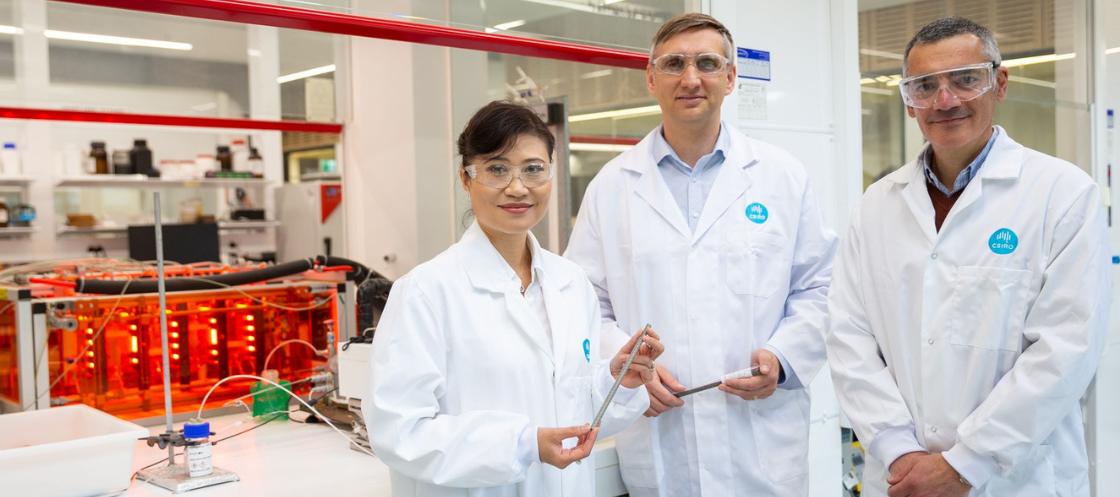 Ground-breaking new technology could help reshape the nation's energy landscape by safely generating hydrogen at off-grid locations.
CSIRO scientists will build a demonstration unit based on patented technology to efficiently generate hydrogen from liquid carriers, supported by a $10 million investment over six years from research and innovation provider Advanced Carbon Engineering.
The use of a liquid carrier enables hydrogen to be safely and efficiently stored and transported in tanks from where it is produced – like a remote solar or wind farm – to where the energy is to be used.
CSIRO's Deputy Hydrogen Industry Mission Lead, Dr Vicky Au, said the project will be the first unit using Australian technology to produce hydrogen from a liquid carrier, and addresses some of the key challenges to the growth of the hydrogen sector.

"To get the hydrogen industry moving, we need to be able to get hydrogen where it will be used by the consumer. This generator unit will do just that and will be compact enough to move to where it's needed – whether that's a farm, a festival, an industrial facility or, a mine site," Dr Au said.

The project is being delivered as a part of CSIRO's Hydrogen Industry Mission, which is dedicated to supporting global decarbonisation through the development of a commercially viable Australian hydrogen industry.
According to Australia's National Hydrogen Strategy, a clean hydrogen industry will support 16,000 jobs by 2050, plus an additional 13,000 from the construction of related renewable energy infrastructure. Australian hydrogen production for export and domestic use could generate more than $50 billion in additional GDP by 2050, and result in avoided greenhouse gas emissions equivalent to a third of Australia's current fossil fuel emissions by 2050.