Hunter Region to be site for only regional NSW Hydrogen Technology Cluster in Australian-wide network
A network of 13 regional hydrogen technology clusters has been unveiled across Australia as part of a drive to establish a nationwide hydrogen cluster. With $1.85M to be invested in the clusters, the network will foster a multi-billion dollar, globally competitive hydrogen industry.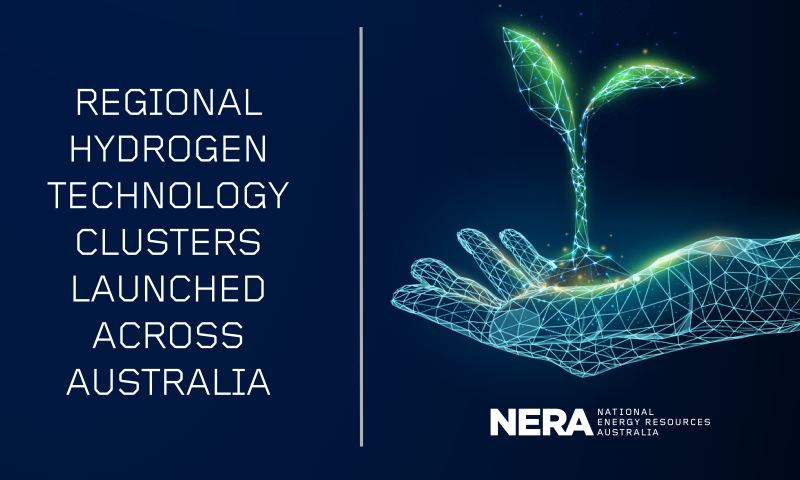 Spearheaded by NERA, the national cluster (which would operate as a virtual network) will establish a global identity and a recognised brand for Australian hydrogen technology and expertise. It will also aid the development of the hydrogen supply chain, reduce overlaps and identify gaps in the development, deployment, and commercialisation of new hydrogen-focussed technologies.
The establishment of the regional hydrogen technology clusters — which cover all of Australia's states and territories — follows the conclusion of a seed funding selection program started by NERA in September. NERA has also been able to leverage a range of funding commitments from state and territory governments around the country, as well as industry financial support.

The Hunter Hydrogen Technology Cluster, as the only Regional Cluster for NSW, is supported by several local businesses, industry associations, TAFE NSW and The University of Newcastle, and brings together hydrogen expertise from the Hunter, Central Coast and Orana regions of the state.
The Hunter Region hosts a highly skilled workforce, including advanced manufacturing, and technology and engineering expertise in the energy and resources sectors, making it critical to the development of a clean, innovative, competitive, technology-neutral and safe Australian hydrogen industry.
Commenting on the establishment of the hydrogen technology cluster in the Hunter Region, NERA CEO Miranda Taylor said; "the Hunter Valley is a strong energy and manufacturing region and I'm delighted to see the leadership shown by key local organisations to maximise the region's opportunities from the development of a local hydrogen technology cluster."
Newly appointed Interim Chair for the Hunter Cluster, Boris Novak, General Manager of HunterNet, said the industry-led Consortium is an opportunity to tap into existing networks to drive industry collaboration and strengthen hydrogen technology capabilities and supply chains across the breadth of NSW.
"The strong manufacturing base, existing infrastructure, research strengths and skilled energy and resources workforce of the Hunter means the region has the capacity to be a global leader in hydrogen. The support from NERA through this successful bid is a fantastic opportunity to leverage these assets to create a new hydrogen and energy economy that benefits the nation and assists the transition to a clean energy future," said Mr Novak.

The development of a national hydrogen cluster was identified by the 2019 National Hydrogen Strategy as an important component to scale up Australia's domestic industry to become a global hydrogen competitor.

Find out more about the Regional Hydrogen Technology Clusters' locations and collaborative members here.