Australia's largest rooftop solar Power Price Agreement (PPA) installation to power Blacktown City Council
The 1,876 Risen Energy panels for Blacktown City Council is Australia's largest rooftop solar Power Price Agreement (PPA) installation and also the first of its kind for local government in Australia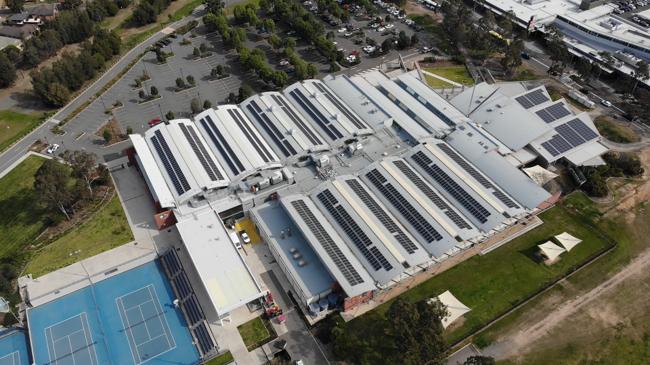 The 707kW project, completed earlier this month, is across 16 sites, including leisure and aquatic centres, libraries, childcare and community centres. This project will contribute to the reduction of Blacktown City Council's electricity use by nearly 3% per year, and their power bill by $170,000 per year.
Under the project, the first of its kind for local government in Australia, Blacktown City Council makes no upfront payments with costs included in the ten-year PPA.

The PPA reduces the need to pay network and other ancillary costs normally attributed to power from the grid and after 10-years the solar panels become the property of Council.
Blacktown City Council worked closely with the NSW Department of Planning, Industry and Environment Sustainable Government team in business case development, procurement and contractual arrangements for the project.
Risen Energy (Australia)'s General Manager, Eric Lee said that Risen is thrilled to supply their high technology panels to this initiative and that he has full confidence in the reliability of Risen panels. He added, "Risen is heartened that our panels will play a part in supporting the council in achieving their target of 100% renewable energy for Council operations by 2025, as this is also in line with our vision of a 100% green future".
To read more about Blacktown City Council's commitment to energy efficiency, renewable energy or broader sustainability, go to their website here.