Business Hunter luncheon attendees hear about "The Hydrogen Opportunity"
This sell out event provided Hunter locals an insight into the hydrogen powered future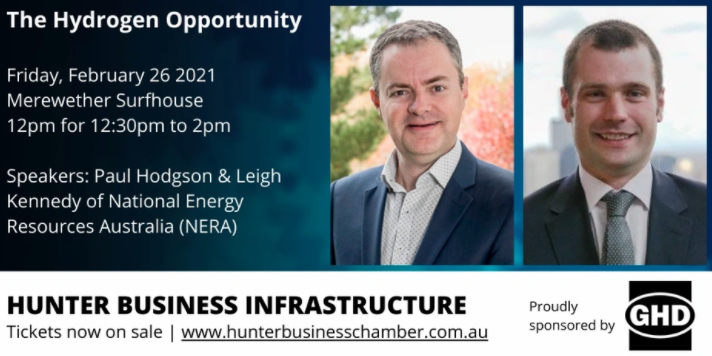 We've all heard the buzz about hydrogen as the next big thing in renewable energy, but how far off is a viable hydrogen power industry and what could it mean for the Hunter?
Hunter Business Chamber (HBC) held an information packed luncheon on Friday, 26 February featuring National Energy Resources Australia's (NERA) Paul Hodgson and Leigh Kennedy, who detailed the opportunities for our region.
Proudly sponsored by GHD, the event was part of HBC's 2021 Hunter Business Infrastructure Lunch Series.