Central West Orana Renewable Energy Zone Environmental Impact Statement ready for public feedback
EnergyCo are running community information sessions on the Environmental Impact Statement to inform community input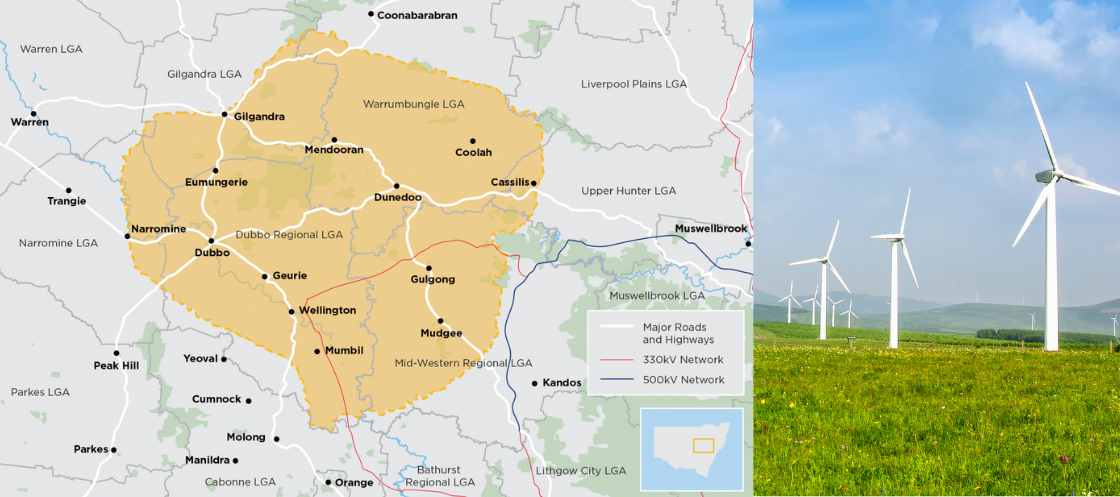 The Central West Orana Renewable Energy Zone (REZ) has reached a major milestone with the lodgement of an Environmental Impact Statement for a transmission project which will connect the REZ to the electricity grid.
All stakeholders are encouraged to provide feedback via the NSW Planning Portal before October 26, to inform the Department of Planning and Environment determination.

The Environmental Impact Statement is the result of more than 2 years of technical studies and community consultation. This includes detailed assessment of potential impacts on visual amenity, agriculture, roads, noise, biodiversity, water resources and cumulative impacts on community infrastructure and services such as housing supply and health services in the region.
The Central West Orana REZ is approximately 20,000km2, and takes in cities and towns including Dubbo, Dunedoo and Mudgee.
Once complete, the Central West Orana REZ will deliver at least 3 gigawatts (GW) of transmitted electricity, which is enough to power 1.4 million homes. It will take NSW closer to the target of replacing 12 GW of renewable energy generation, and 2GW of long-duration storage by 2030. The transmission and generation projects in the Central West Orana REZ will deliver up to $10 billion in private investment to the region and around 5000 jobs at the peak of construction.

The Department of Planning and Environment will publicly exhibit the Environmental Impact Statement between Thursday 28 September 2023 and Thursday 26 October 2023.
EnergyCo will be hosting information sessions to help the community learn more about the Environmental Impact Statement. They will take place in Wellington, Coolah, Dunedoo, Gulgong, and Mudgee, starting on October 9, 2023.