Australia's largest privately-owned shopping centre goes solar
Specialist Australian renewable energy fund, CEP.Energy today announced a ground- breaking 30-year renewable energy partnership with the Narellan Town Centre (NTC).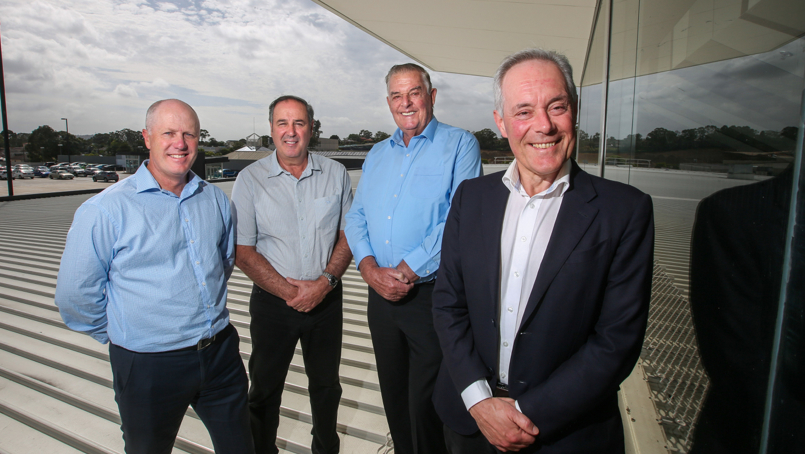 Under the agreement, CEP.Energy will invest up to $40 million to install, own and operate an embedded renewable energy network at NTC that will provide its retail tenants with the benefit of reliable, renewable energy which is produced onsite at a discount to grid energy.

Once fully developed the renewable rooftop powerplant will consist of an 50,000 square metre array of solar panels on the NTC rooftop, supported by local battery storage. The network will be developed in stages to a solar system size of 10MW and a 20MWh battery system.
Following a major expansion that was completed in 2017, NTC boasts 76,000sqm of shopping, lifestyle and entertainment precincts containing over 220 speciality retail outlets, a cinema complex and 3,000 car spaces. NTC has a 10-year plan to expand to 135,000 square metres.
CEP.Energy is a specialist renewable energy fund that fund, build, own and operate advanced renewable energy microgrids and virtual power plants in partnership with property portfolio groups.
CEP.Energy CEO Peter Wright said the 30-year lease agreement provided NTC's owners Dartwest Retail, and tenants, with a total renewable energy solution.

"Embedded renewable energy networks offer long term benefits to landlords, tenants, investors and the community. NTC's retail customers can expect to save about 20 per cent on their electricity bills."
Mr Wright said CEP.Energy aimed to have 1.5 GW of solar and 1 GW of battery energy storage providing a steady flow of low-cost energy for commercial, retail and industrial tenants across the country within five years.

CEP's secured property portfolio comprises several hundred properties, including former manufacturing sites in Geelong and Campbellfield in Melbourne's north, and another outside of Adelaide. The overall portfolio includes existing buildings totalling more than 10 million square metres.

Chairman of CEP.Energy and former NSW Premier Morris Iemma hailed the NTC agreement saying CEP had identified Sydney's south-west as a major business opportunity for the company.
"There will be large-scale industrial and commercial development in this area as work continues on Sydney's second airport,'' he said.
"CEP has the capacity and business model to deliver large scale renewable electricity supply to meet the growing demand for clean energy.''
To read more about CEP.Energy, go to their website here.