Community housing sector benefits from Clean Energy Finance Corp investment
Funding to support 220 new highly energy efficient community housing dwellings in Bathurst, Dubbo and Orange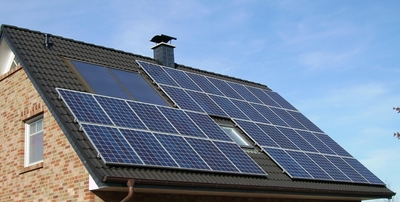 Low income families in regional New South Wales can look forward to new homes, lower energy bills and environmental benefits as part of a landmark agreement between the Clean Energy Finance Corp (CEFC) and Housing Plus, one of the state's largest regional community housing providers.
The CEFC is investing up to $95 million to support Housing Plus develop 220 new highly energy efficient community housing dwellings in Bathurst, Dubbo and Orange. The Housing Plus program of works also includes retrofits of rooftop solar and energy efficient technologies across some of its existing properties, to extend the benefits of the CEFC finance to even more low income families.
Housing Plus, a Tier 1 regional community housing provider, has secured the CEFC finance as part of its successful bid for inclusion in the second funding round offered by the NSW Social and Affordable Housing Fund (SAHF).
Housing Plus will draw on the CEFC finance to deliver 47 new dwellings in Bathurst, 87 in Dubbo and 86 in Orange over the next 3 years. The homes, which will boast rooftop solar and energy efficiency technologies, will be built to a minimum 7-Star National Housing Energy Rating System (NatHERS) standard. This is effectively a 40 per cent improvement on the energy efficiency achieved in homes built to the current minimum standard.
Housing Plus CEO David Fisher said: "We are delighted to be delivering one of the largest social and affordable housing programs the Central West region has seen for many years. This will support the local community and growth in the economy for years to come as well as create jobs in construction and services in the short term."

CEFC Community Housing Sector Lead Victoria Adams said the CEFC and Housing Plus would work together to identify energy efficiency opportunities on a site-by-site basis. The types of technology that may be used to reach the NatHERS target include rooftop solar, battery installations, heat pumps, additional insulation, double glazing, smart meters, LED lighting and energy efficient white goods.

The CEFC has previously provided St George Community Housing (SGCH) with $170 million to finance the development of approximately 500 energy efficient homes in Sydney, as part of its long-standing commitment to the social and affordable housing sector.

The finance for Housing Plus is part of the CEFC's Sustainable Cities Investment Program, which invests in clean energy initiatives in Australian cities. The Housing Plus homes will be constructed by regional developers over the next three years.
Click here to learn more about how the CEFC is investing in Australia's community housing to help families cut their energy costs and carbon emissions.