Competition seeks innovative solutions to better manage water resources in mining and metals
Start-ups or SMEs with innovative water management solutions are invited to apply for the the Eramet Water Resource Innovation Challenge 2023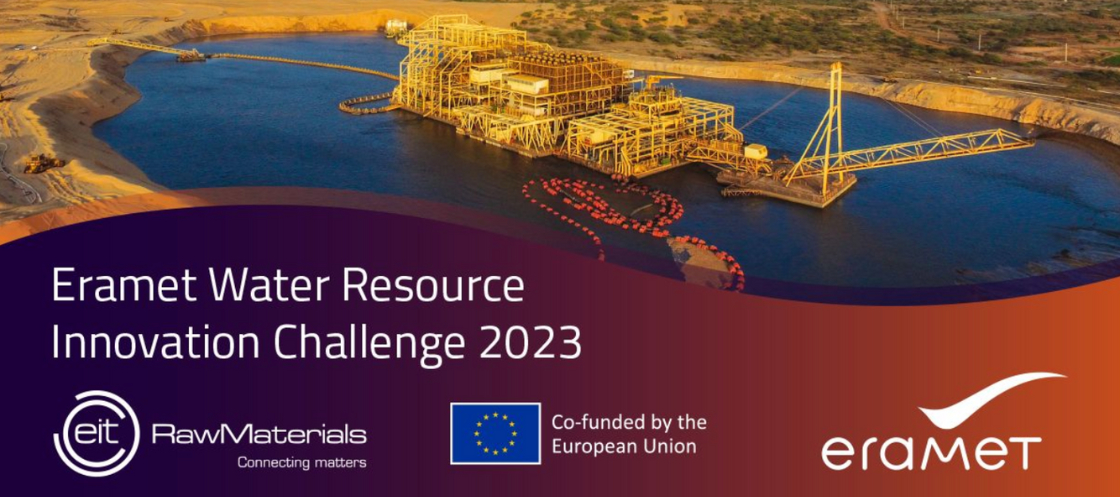 Eramet, in collaboration with EIT RawMaterials, has recently launched the Eramet Water Resource Innovation Challenge 2023, demonstrating its commitment to sustainable mining practices. The initiative is supported by Austmine, the leading industry association for the Australian Mining Equipment, Technology and Services (METS) sector.
The Eramet Water Resource Innovation Challenge aims to drive transformative change within the mining and metals sector by minimizing its environmental impact and ensuring sustainable access to valuable resources. This initiative seeks groundbreaking solutions that will contribute to a better future for the industry and society as a whole.
Water scarcity and quality issues pose significant challenges to the mining and metals industry. The industry relies on water for various operations such as mineral processing, dust suppression, slurry transport, and extraction processes. With a projected 55 percent increase in global water demand by 2050 and the exacerbation of water shortages due to climate change, addressing these water challenges has become a priority for Eramet.
Eramet is offering a chance to win a prize of €50,000 to support the testing and deployment of your solution or product.

A total of ten finalists will be chosen for the competition, and they will have the opportunity to participate in an online "speed dating" event with the jury members. The jury consists of experts from different Eramet entities located worldwide.
The final stage of the challenge will be held in Paris in January 2024, coinciding with the Eramet Ideas innovation seminar. During this event, three winners will be selected and awarded for their innovative ideas.
The call for applications is now open and will end on 13 September 2023 at 20:00 CET.
For more information about the Eramet Water Resource Innovation Challenge, go to the Austmine website here.