Corporate Renewable Power Purchase Agreements to gain NSW site power boost
Business energy retailer Flow Power has added Bomen Solar Farm to its growing portfolio of renewable generation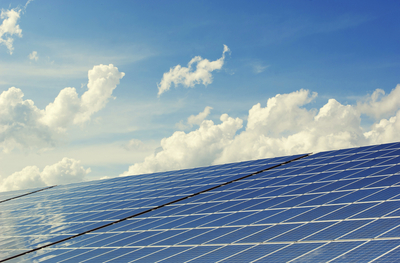 The generation from Bomen Solar Farm will power Flow Power's Corporate Renewable Power Purchase Agreements (PPAs), and deliver low-cost solar power to its business customers for up to ten years.
In agreement with developer Renew Estate, Flow Power will contract 69MW of the output of the ~120MW Bomen Solar Farm, located northeast of Wagga Wagga.
The first businesses to benefit from this agreement, leading wine maker Australian Vintage and iconic snack food manufacturer Snack Brands, will receive wholesale solar generation from Bomen Solar Farm through Corporate Renewable PPAs with Flow Power.

The offtake agreement is testament to the growing appetite for PPAs in the Australian market, and Flow Power's continued success in meeting this demand. The retailer, which counts Olam Orchards, ANCA Machines and Burra Foods as customers, first introduced corporate renewable PPAs to the Australian market in 2017.

Matthew van der Linden, Managing Director of Flow Power comments: "This year, our renewable portfolio has grown exponentially. We're excited that Renew Estate and Bomen Solar Farm have come onboard to help us fulfil our goal of delivering better renewable energy solutions to Australian businesses."

Once complete, Bomen Solar Farm is expected to generate enough renewable energy to power approximately 35,000 Australian homes and will support local industry by providing abundant, clean and low-cost power. The developer Renew Estate is a joint venture between Wirsol Energy, one of the market leaders in Australian industry, Energy Estate and Beast Solutions.