Department of Regional NSW offices to boost jobs in the bush
Regional issues will be at the forefront of government decision-making with four new offices for the newly created Department of Regional NSW to be established in the bush.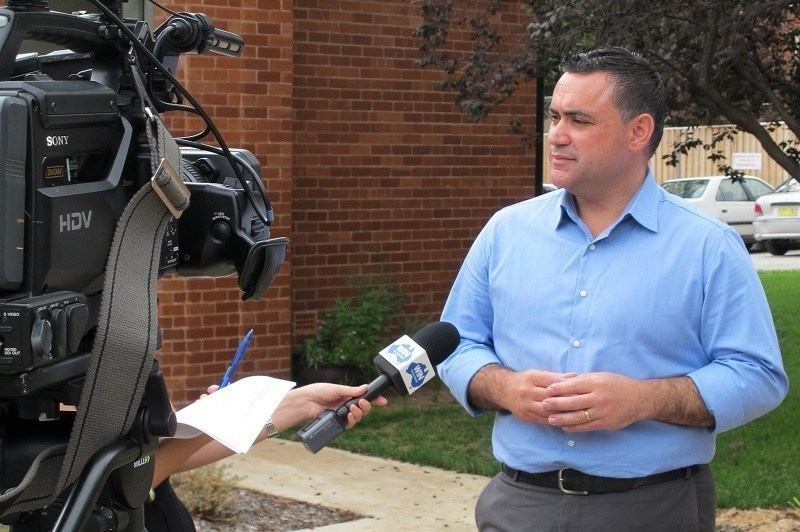 Deputy Premier, Minister for Regional NSW and Member for Monaro John Barilaro said hundreds of jobs will be created in regional communities with offices coming to Queanbeyan, Armidale, Dubbo and Coffs Harbour.

"People in regional NSW face unique challenges and lifestyles and no town is the same, which is why the Department of Regional NSW was formed, to put rural issues front and centre," Mr Barilaro said.

"Regional NSW has seen drought, bushfires and COVID-19 bring communities to their knees and I am determined to see this government provide better representation to make sure we get the services we deserve.

"More than three quarters of the department's staff are already based in the regions with the Department of Primary Industries, Local Land Services, Forestry, Mining Exploration and Geosciences staff in various offices and frontline positions, located right across regional NSW.

"We want more jobs and opportunities in the regions, and what better way than to have a regionally focused NSW Government department located in the very regions we serve."

The first department staff will initially be based out of Queanbeyan and Armidale locations with up to 100 people to eventually be based out of each of the four offices.

The Department of Primary Industries headquarters will continue to operate from Orange with a new DPI head office building due to be completed later this year.

"It is important to have a significant presence right across regional NSW because we know different communities have different needs," Mr Barilaro said.

"The jobs created in these communities will help to support local economies and industry growth and these will be filled with people who know the unique challenges and experiences of living and working in towns in regional NSW."
To read more about the newly created Department of Regional Development, read the Liberal Party announcement here.