EnergyLab offer Women in Climate and Energy Fellowship for startups
The Women in Climate and Energy Fellowship (WICEF) helps ambitious women launch epic clean energy and climatetech startups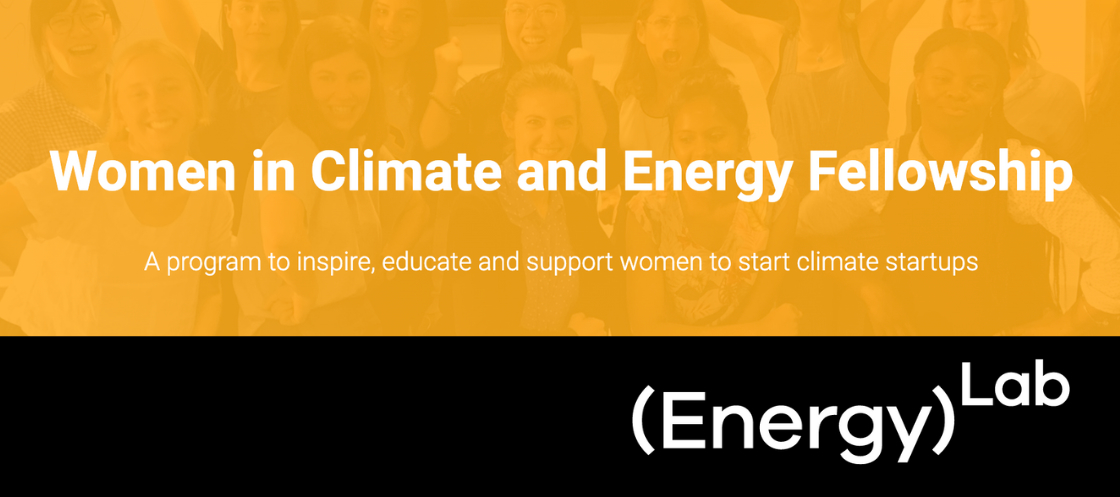 EnergyLab is Australia and New Zealand's largest climate tech startup accelerator and innovation network dedicated to reaching net zero emissions.
They are currently seeking women entrepreneurs who wish to activate their clean energy and climatetech startup ideas with a comprehensive three month on-line support fellowship.
Participants will gain the skills, know-how and network to take the first steps in entrepreneurship, and be given an opportunity to to showcase their startup progress to program mentors and climatetech investors, to gather support to get to the next stage.
Fellows will gain access to:
weekly workshops and presentations
1-1 mentoring and
support from a diverse group of entrepreneurs, industry experts and changemakers to support you on your journey.
Key Dates for 2022:
Applications due: 29 May 2022
Interviews: 30 May - 9 June 2022
Program runs: 20 June - 7 October 2022
For more information, including details of alumni, mentors and presenters, go to the EnergyLab website here.