EPA Circular Solar Grants Program recipients have their day in the sun
Two recipients of the second round of the EPA Circular Solar Grants Program showcased their research in the media this week.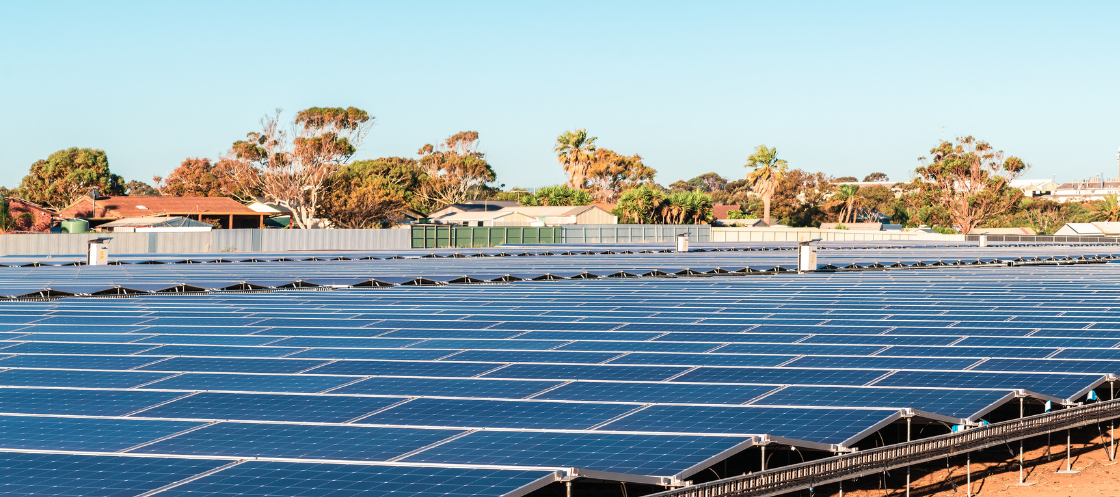 Dealing with redundant solar panels, or photovoltaic (PV) modules, is becoming a pressing waste issue for Australia. With over 3.3 million homes equipped with rooftop solar PV systems, approximately 90 percent of these systems are likely to end up in landfills once they reach the end of their lifespan. By 2030, it is estimated that Australia will generate 145,000 tonnes of PV panel waste.
To address this issue of waste, the NSW Government created a $10 million Circular Solar Grants Program to reduce landfilling of solar panels and battery systems. With the aims of future-proofing the management of this growing waste stream and helping NSW transition to renewable energy sources within a circular economy, two of the funded projects this week bore fruit.
Through the grants program, the University of NSW received $1 million dollars for a research and development project with aims to develop highly efficient, mobile and flexible recycling technology to recover valuable metals, glass, and silicon from end-of-life solar panels.
Updates regarding that research have been released this week, with UNSW experts saying we need bespoke technology designed to recycle important elements inside solar panels.
Dr Richard Corkish, Chief Operating Officer of the Australian Centre for Advanced Photovoltaics, emphasizes the importance of applying sustainable principles to the end-of-life management of PV modules. The lifespan of most solar panels is 25 to 30 years, and there is a growing trend of replacing functioning modules prematurely, rather than expanding existing systems. Researchers are working to enhance module durability to extend their lifespan to up to 50 years, reducing the need for new production and potential material shortages.
Recycling solar panels is a promising solution, as up to 95 percent of their materials can be recycled. Valuable components like silicon, aluminum frames, and silver can be recovered and reused. However, extracting rare metals while keeping recycling costs manageable remains a challenge. Manufacturers require high-purity materials, necessitating careful separation to avoid contamination.

Affordable testing methods are needed to ensure the electrical safety and functionality of PV panels. Premature replacements occur due to the lack of cost-effective testing. While Australia has expertise in solar PV technology, PV module recycling is in its early stages, with limited recycling facilities. Learning from European countries like Germany and the Netherlands, which have made progress in recycling technologies, can be valuable.
Finding a sustainable solution for PV module recycling is crucial to avoid overwhelming landfills and resource shortages in the future. The UNSW research has found that adoption of recycling practices, extended module lifespan, and shared responsibility among stakeholders can contribute to mitigating the waste challenge associated with PV modules in Australia.
Meanwhile in Newcastle, PV Industries held an industry workshop this week to showcase key outcomes of PV Industries' Circular Solar Trial project, including reuse, repair, refurbishment, recycling and end-of-life solutions for solar panels, lithium-ion (Li-ion) batteries and inverters.
The project was awarded $2,371,581 by the grants program to support the establishment of a viable circular economy for solar panels, their lithium-ion batteries and inverters in NSW. The trial has already stopped more than 160 tonnes of solar panels from landfill. View the news story by NBN News here.