Evolution of solar power continues as 5B attracts AUD20 million bp ventures investment
bp ventures has made a $20 million AUD investment in 5B Holdings Pty Ltd, a Sydney based renewable company with technology that enables rapid deployment of solar power at scale.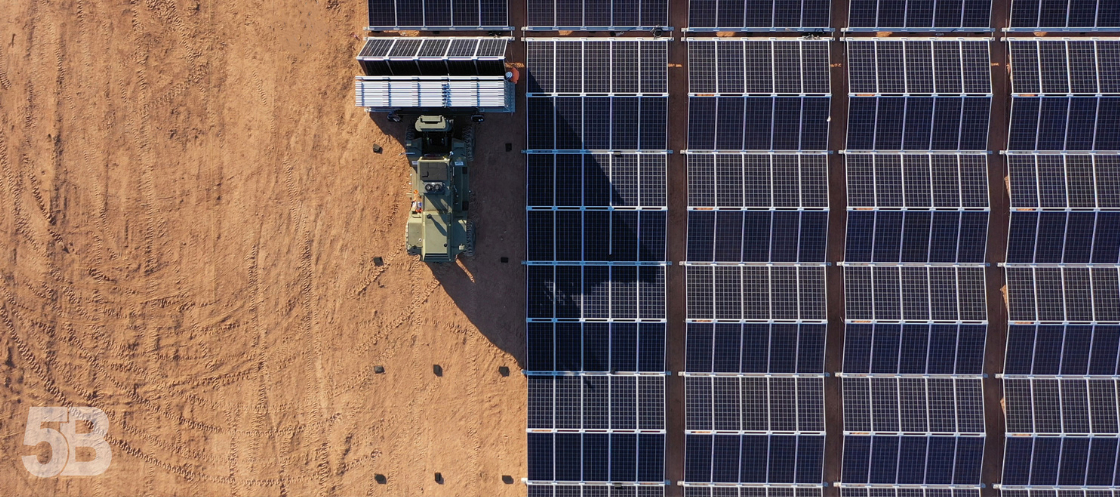 5B is a clean technology innovator on a mission to accelerate the planet's transition to fast, easy, ultra-low-cost clean energy by harnessing the full power of the sun. 5B has transformed the delivery of solar projects with its prefabricated, modular, scalable, rapidly deployable 5B Maverick solar solution.

The 5B Maverick consists of up to 90 solar panels mounted on specially designed frames that can be unfolded and installed at speed.
To date, 5B has deployed its technology across more than 100 sites worldwide with total generating capacity of over 60MW. This year 5B Maverick was used to deploy panels with 1.1MW capacity – covering the equivalent of a soccer pitch - in a single day, with a team of only 10 at AES' Andes Solar II B facility in the Atacama Desert in Chile.

The capital injection from bp ventures will support 5B's technology development and growth. It will also accelerate 5B's international expansion, and its plans to establish a manufacturing and assembly hub in North America.

bp's gas & low carbon energy (G&LCE) business and 50-50 joint venture, Lightsource bp, together with 5B will collaborate on the deployment of 5B's Maverick technology on future bp and Lightsource bp projects.
All three companies will continue to work on deploying solar energy to meet the rising demand for reliable, accessible, and affordable electricity.