Export Finance Australia steps in to help export businesses affected by COVID-19
EXPORT FINANCE AUSTRALIA IS HERE TO HELP EXPORT BUSINESSES AFFECTED BY COVID-19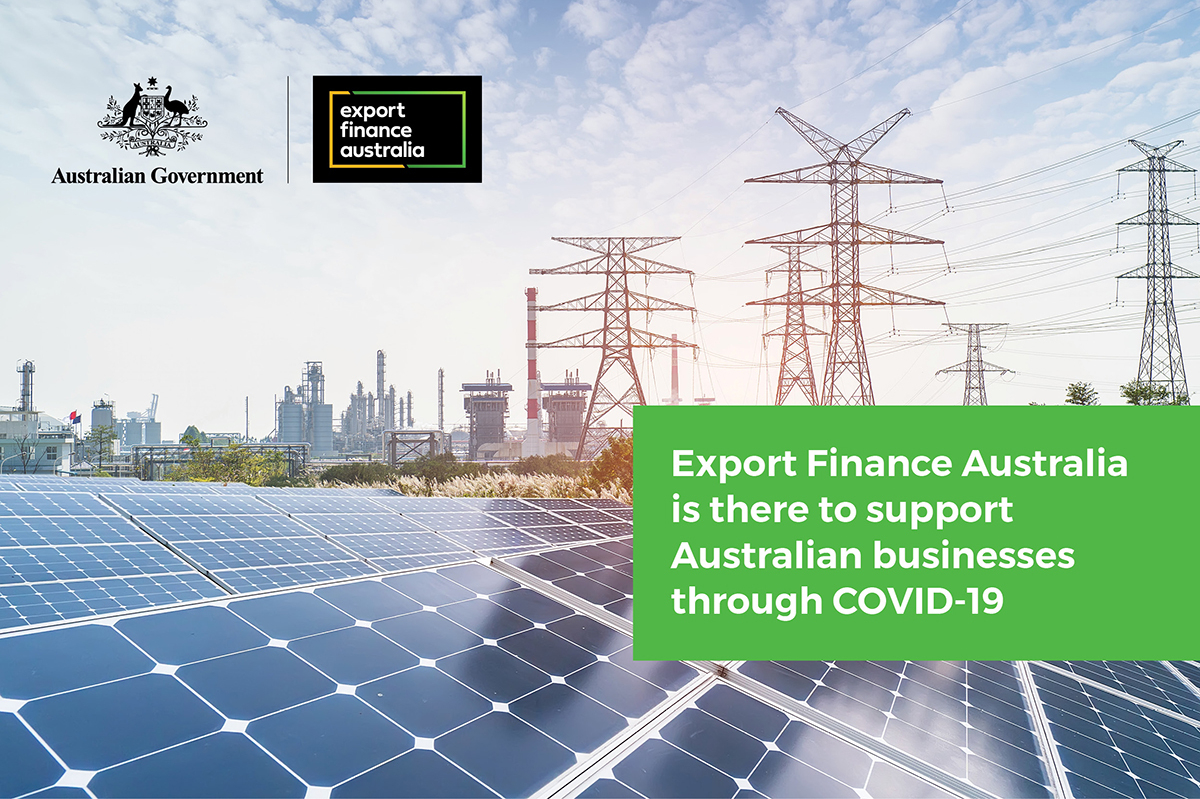 If your export business has been affected by COVID-19, Export Finance Australia's finance solutions could help you through this difficult time.
The COVID-19 outbreak has placed unprecedented pressure on Australian businesses across all industry sectors including Energy and Resources.
As they try and deal with the effects of the pandemic, export businesses may need to call on additional finance to cover cash flow gaps but may be unable to secure the finance from their banks.
That's where Export Finance Australia could help.
Export Finance Australia
As the Government's export credit agency, Export Finance Australia has been helping Australian businesses grow internationally for more than 60 years. Now, more than ever, they are there to help you through these challenging times.
Through a range of loans and guarantees, they provide financial solutions to exporters including energy and resources businesses.
Export Finance Australia could assist businesses that are exporting directly or supply products or services to an export business as part of a supply chain.
Whether your business needs finance for working capital support, to fulfil an international contract or cover any cashflow gaps, Export Finance Australia may be able to assist.
Supporting Australian exporters through COVID-19
Export Finance Australia's finance solutions provide support to businesses that may be faced with unexpected challenges, from order cancellations and lost revenue, to shipment delays and payment difficulties due to COVID-19.
There are a number of different ways Export Finance Australia could help businesses, including:
Working capital to finance against supplier invoices or international purchase orders
Capital investment to purchase new equipment and expand operations,
International expansion to establish or grow business operations overseas
Online growth to invest in eCommerce and grow sales to international customers.
Find out more
To find out more about how Export Finance Australia could help your business through COVID-19, visit exportfinance.gov.au/covid19 or call 1800 093 724.