Federal Budget 2022 includes strategic funding flow for manufacturing and energy
The the 2022-23 Budget contains $2.4 billion of new initiatives aimed at industry, energy and emissions reduction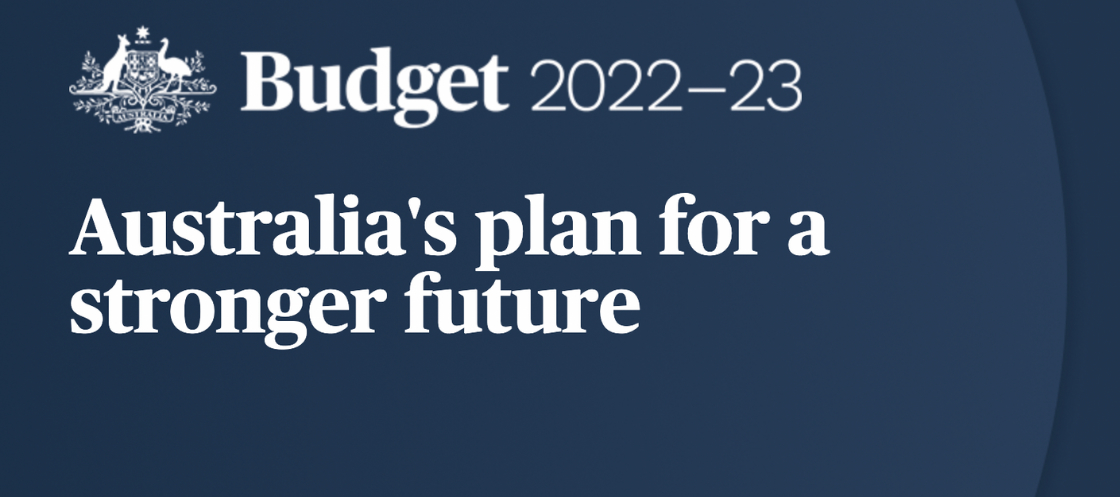 The 2022-23 Budget has invested in creating highly-skilled jobs, backing traditional Australian industry while building new clean energy industries, securing reliable and affordable energy, and putting Australia on track to achieve net zero emissions by 2050.
The Budget includes $1.3 billion of new investment to maintain energy security, keep downward pressure on energy prices while reducing emissions.
These measures will further support affordable, reliable and secure energy and help Australia reach its target for net zero emissions by 2050, without imposing new taxes or financial burdens on households, businesses or industry.
This investment includes:
$300 million to support low emissions LNG and clean hydrogen production at Darwin, together with associated carbon capture and storage infrastructure. Darwin is positioned to become one of the world's leading low-cost clean energy hubs, with access to excellent onshore and offshore natural gas and greenhouse gas storage resources, including the Beetaloo and Petrel basins and the Barossa and Bayu-Undan fields.
$247.1 million to support increased private sector investment in low emissions technologies including hydrogen, the continued development of a hydrogen Guarantee of Origin scheme,
$200 million to increase onshore processing and value-add of iron ore exports, to support low emissions steel production in Indo-Pacific customer countries like Japan and Korea.
$200 million to enhance Australia's supply chain security through new low emissions manufacturing facilities (using hydrogen and hydrogen-derivatives like ammonia, as well as carbon capture utilisation and storage) in the Pilbara region.
$148.6 million to support more investment in affordable and reliable power, including the development of community microgrid projects in regional and rural Australia.
$100 million to de-risk private sector investment in firm generation and grid infrastructure to increase system strength and capacity in the Pilbara region.
$100 million to support pre-Final Investment Decision activities and early works to make the Port of Newcastle 'hydrogen ready'.
$50.3 million to accelerate the development of priority gas infrastructure projects consistent with the Future Gas Infrastructure Investment Framework and support investment in carbon capture and storage pipeline infrastructure.
Including these Budget measures, the Government has committed more than $22 billion of public investment in low emissions technologies by 2030.
The Government is also investing an additional $750 million into the Modern Manufacturing Initiative to support transformational manufacturing projects and catalyse private sector investment in Australian manufacturing.
An additional $200 million in funding is also being provided as part of the Regional Accelerator Program to strengthen supply chain resilience and sovereign manufacturing capability.
An extra $53.9 million has been committed for round 3 of the Manufacturing Modernisation Fund to help small and medium manufacturing businesses which will co-fund capital investments by manufacturers across the National Manufacturing Priority areas to adopt new technologies enabling them to scale up, grow and compete internationally.
An additional $4.7 million will support women to build a career in Australian manufacturing, contributing to a strong, diverse and skilled manufacturing workforce for the future.
Building on the success of the National Manufacturing Priorities of Space, Defence, Recycling and Clean Energy, Medical Products, Food and Beverage, and Resources Technology and Critical Minerals Processing, over the next 12 months the Government will work with industry to finalise Manufacturing Investment Plans for each priority sector to guide further long-term investment in Australian manufacturing.
The Manufacturing Investment Plans will be developed jointly with industry and will outline the concrete steps to be taken in each sector so they can reach their full potential.
These measures in the 2022-23 Budget support the Government's Modern Manufacturing Strategy, Australia's Long-Term Emissions Reduction Plan, the Technology Investment Roadmap and Low Emissions Technology Statement, National Hydrogen Strategy and Future Fuels and Vehicles Strategy.
Since 2019-20, the Morrison Government has committed more than $16.5 billion to new initiatives that support industry and manufacturing, gas, energy and emissions reduction measures.