Free online capability building program for Australian hydrogen businesses starting soon
Are you an Australian company with equipment, technology, or services for the hydrogen industry interested in learning about potential overseas opportunities?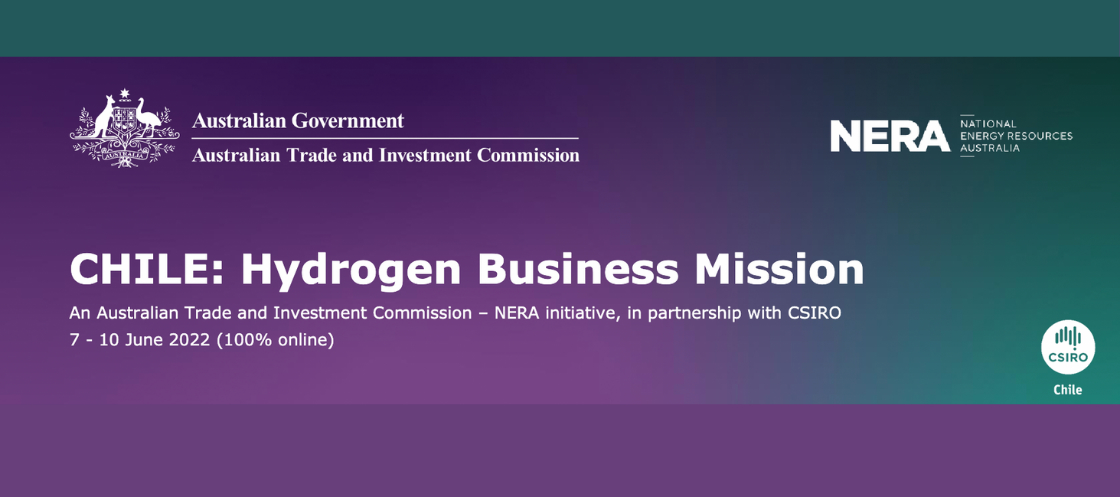 National Energy Resources Australia (NERA) have joined forces with Australian Trade and Investment Commission (Austrade) and CSIRO to run a virtual hydrogen business mission focussed on emerging opportunities in Chile.
Chile is attracting major global investors and project developers in hydrogen production and hydrogen export, driven by their National Green Hydrogen Strategy. This strategy has led to over 60 projects currently in different stages of planning and development.
Running from 7 – 10 June, the online program is designed to enhance Australia's hydrogen capabilities, evidenced by the success of NERA's H2TCA - Hydrogen Technology Cluster Australia network.
Including a choice of sessions for participants to choose from, delivered by local experts, government officials, industry leaders and project proponents, the free program will provide an understanding of hydrogen-related developments in Chile and opportunities for Australian Hydrogen Equipment, Technology and Services (HETS) companies.
Register your expression of interest before 9 May 2022 by emailing Sofia Pereira, Business Development Director, Austrade Chile at Sofia.Pereira@austrade.gov.au