Gain valuable business tools and insights at Muswellbrook I2N Business Bootcamp
I2N Business Bootcamp is a series of three 3-hour workshops to help ambitious businesses overcome frustration and accelerate growth.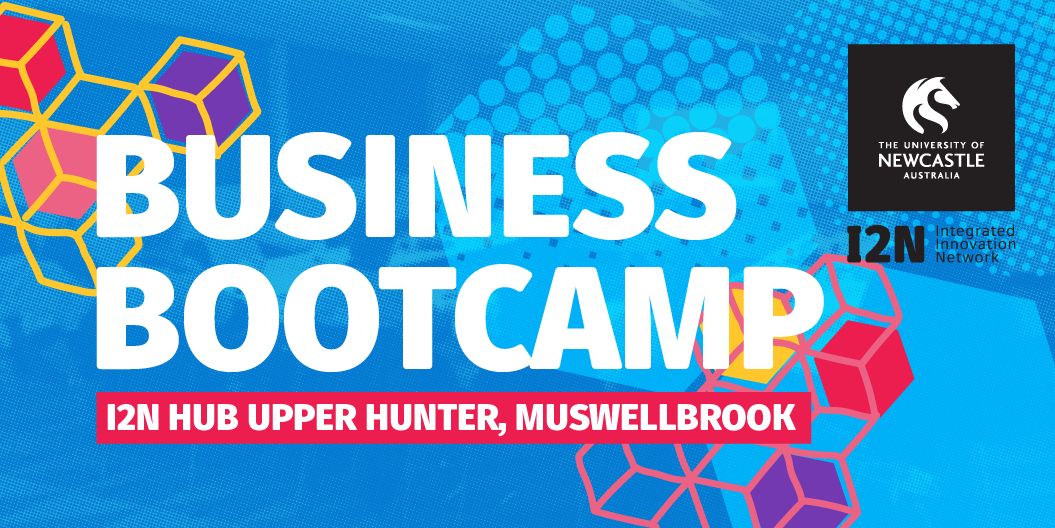 Identify bottlenecks and opportunities in your business, learn how to best address these and hit the ground running with a clear direction and plan of action.
You'll also meet other like-minded business owners and growth leaders from the Upper Hunter who want to:
identify new ways to add value for current and future customers
communicate their value effectively to achieve more sales and grow their business
win more higher-value contracts
Plus, you will be provided with ongoing support after the workshops via group and one-on-one sessions to coach you through your key actions to achieve your business goals for six months!
This workshop series offers great value with subsidised rates through the University of Newcastle's Integrated Innovation Network (I2N) with thanks to the NSW Government's Boosting Business Innovation Program.
8:30am - 12pm, Tuesday 14 May
See It - What is holding your business back? Are there opportunities you are not seeing? What is the priority to focus on and why?
8:30am - 12pm, Tuesday 21 May
Solve It - Decide on the best route to success. Explore, exploit and extract what is not serving your business.
8:30am - 12pm, Tuesday 28 May
Scale It - Design for scalable, profitable and repeatable offerings.
Expert Facilitator
Claire Quigley, Launchpad9
Claire is an accomplished commercial marketer, innovation strategist and business development manager. She holds domestic and international experience in B2B sales. Claire's role in several high-tech startups has helped set the foundation for their success, the most notable being a mobile cloud software company FeedHenry which was acquired by Red Hat in 2014 for $82 million. Specialising in business model and value proposition design as well as go to market strategies and sales enablement, Claire understands what to look for when creating business success.
For more details and to register, go here.