Global first mineral decarbonisation demonstration plant to be built in Newcastle
Australian clean technology developer, Mineral Carbonation International (MCi) is constructing a world-first mobile demonstration plant at Orica's Kooragang site.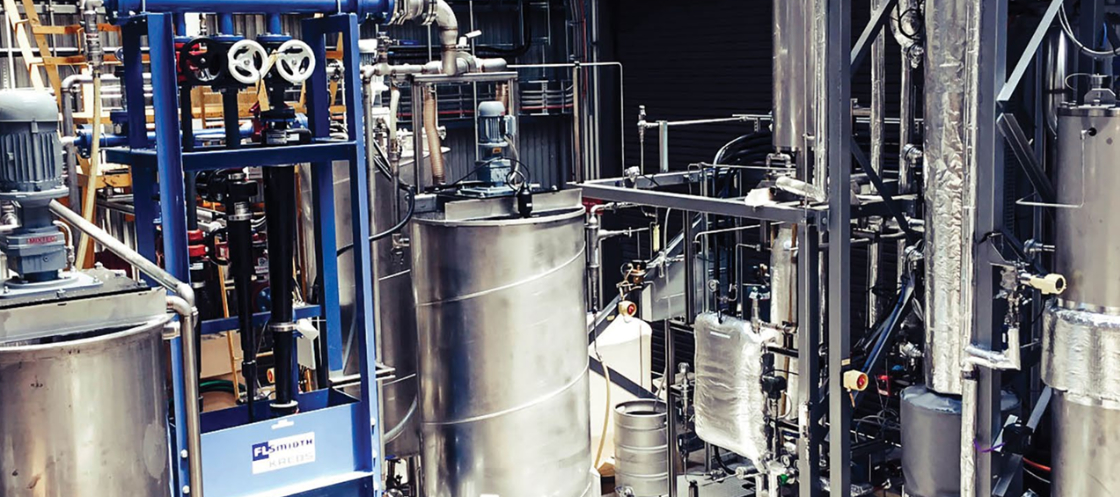 Orica's Kooragang Island Decarbonisation Project is an initiative designed to eliminate at least 567,000 tCO2e per year from the site's operations and 11 per cent of Australia's total chemical industry process emissions.
The MCi Carbon tertiary catalyst abatement technology being installed at the facility is an Australian first and is expected to reduce the site's total emissions by 48 per cent. The cumulative emissions reduction will be at least 4.7 MtCO2e by 2030 based on forecast production.
The carbon credits from these investments will be delivered to the Commonwealth to both comply with new, tougher Safeguard baselines and also meet Orica's corporate emission reduction goals.
Mineral Carbonation International (MCi) was founded in 2013 as a joint venture between Orica, the University of Newcastle (UON) and Greenmag Group, with the aim of delivering a project to conduct research and to design, build and operate a pilot plant to assess the viability of mineral carbonation for CO2 sequestration.
Fourteen R&D programs supporting the pilot plant design and construction and process technology were then conducted in collaboration with Orica, University of Newcastle, University of Sydney and Columbia University.
Mineral carbonation is a carbon dioxide utilisation and storage technology that sequesters CO2 by reacting it with naturally occurring magnesium silicate rocks, such as serpentinite, to form solid magnesium carbonate and silica. The carbonation reaction is exothermic (releases heat) and the carbonate product is stable on geological timescales, so there is no risk for leakage of CO2 into the atmosphere. The process does occur naturally over millennia as a result of rock weathering.
The goal of MCi Carbon's research and development is to accelerate this reaction in an industrial setting with the output being utilised as valuable products making the overall process economically viable.
At the 34th National Banksia Sustainability Awards, The Banksia Foundation recognised the chemical engineering breakthroughs achieved at the pilot plant by presenting MCi Carbon with the 'Circular Transition Award'. The National Banksia Sustainability Awards seek out and recognises innovation and leadership through the lens of the United Nation's Sustainable Development Goals (SDGs).

Detailed engineering designs are currently being developed and the Kooragang demonstration plant plant is expected to be built by the end of 2023.
To read more about MCi Carbon and their technology, go to their website here.