Government releases first national resources plan in a generation
The Coalition Government has released a National Resources Statement outlining how the Government will attract investment, develop new resources and markets and share the benefits of success with more regional communities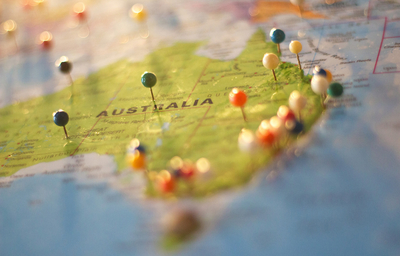 Asia will produce more than half the world's economic output, consume 40 percent of its energy and be home to a middle class of almost 3.5 billion people. Given this growth, and if Australia can maintain its global share of commodity production, at least 24,000 new direct mining jobs could be created, along with the broader prosperity those jobs will bring.
The Government's vision is to have the world's most advanced, innovative and successful resources sector which delivers sustained prosperity and social development for all Australians.
Priority areas
To achieve this outcome, the Government will focus on five key priorities:
1. attracting investment
2. developing new resources, industries and markets
3. investing in new technologies, especially to improve environmental outcomes
4. creating well paid secure jobs, and
5. ensuring local communities receive benefits from mining activities
Some elements will be progressed in collaboration with the states and territories through the Council of Australian Governments Energy Council, given their responsibilities in regulating the resources sector.
This includes an agreement to establish a new critical minerals work program to boost exploration, develop a data strategy to de-risk investment decisions, and build community confidence in the sector. This week the Government announced priority status for funding applications related to critical minerals projects under the $20 million Round 7 of the Cooperative Research Centres Project (CRC-P).
Planned initiatives
The Government will also progress a number of initiatives under the statement, including:
promoting a national resources brand to market the advantages of Australia as a resources investment destination to the world
supporting the development of new resource basins through cooperation with state and territory jurisdictions, like our Memorandum of Understanding with the Northern Territory on the development of the Beetaloo Basin
continuing to invest in the most advanced seismic and aero-magnetic surveys to help discover the next major mineral find through the $100 million Exploring for the Future program, and
improving the consistency and scope of data across the resource sector
Paving the way
Australia's resources sector makes up 8 per cent of our economy and exports are predicted to reach a record $250 billion in 2018–19. It also employs around 1.1 million people directly and indirectly and is the largest employer of Aboriginal and Torres Strait Islander people.
"These initiatives will help our resources industry deliver even more benefits to Australians," says Senator Matt Canavan, Minister for Resources and Northern Australia.

"Clearly we are in great shape but we cannot take our success for granted."
"Taking action now means a stronger and more robust resources sector into the future. This National Resources Statement will help keep us at the top of our game and pave the way for decades of prosperity for all Australians."
The National Resources Statement builds on the recommendations of the Resources 2030 Taskforce commissioned by the Government last year.