Hunter Hydrogen Cluster NewH2 launches with online series to enable hydrogen economy
On Wednesday 8th September, NewH2 (Hunter Hydrogen Technology Cluster) held their first Knowledge Exchange event via webinar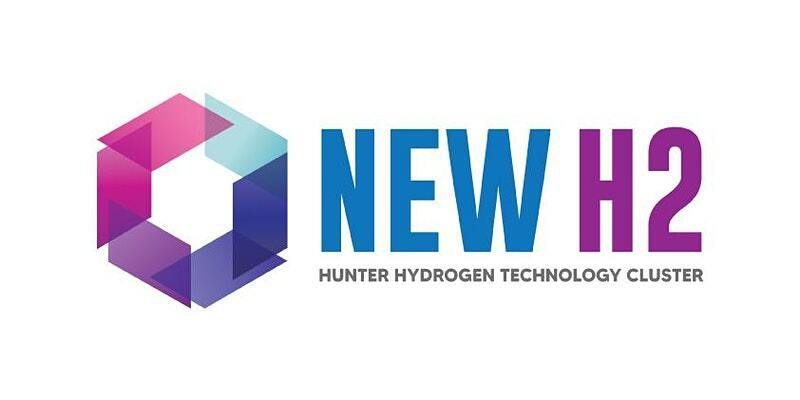 NewH2 has launched out of the Newcastle Institute for Energy and Resources, which is also the home of the NSW Energy and Resources Knowledge Hub.
With a geographic base that spans the Hunter and Central Coast, Orana, Northern Rivers and beyond, NewH2 is part of the network of 15 Hydrogen Technology clusters across Australia.
The aim of the NewH2 Knowledge Exchange series is to provide the enabling environment for industry to participate in the hydrogen economy and stay informed of opportunities and new technologies.
The 8th September NewH2 Knowledge Exchange webinar included:
An overview of NewH2 with regional and national opportunities
An update on the NSW Hydrogen Strategy and Hub initiative
The Hydrogen Value Chain and opportunities for the Hunter
An industry case study on green energy storage for residential and commercial use
Links to the presentations and a recording can be found here.
Attend the next Knowledge Exchange Webinar online

In partnership with RDA Northern Rivers, NewH2 will hold another webinar on Tuesday 14 September 2021 from 12:00-1:30pm.

Join RDA Northern Rivers and NewH2 over a lunchtime webinar to hear an update from NewH2, and a briefing on the NSW Hydrogen Strategy. This webinar will also feature local perspectives on the Hydrogen Value Chain and specific initiatives and opportunities for the Northern Rivers.

The forum will feature the following presentations:
Welcome and Introductions ~ Tim Williamson, Director RDA Northern Rivers
NewH2 Overview and Opportunities ~ Clare Sykes, NewH2
NSW Hydrogen Strategy and Hub update ~ Samuel Frisby, NSW Government
Northern Rivers Hydrogen Opportunity ~ Nick Watson, Castlerock Energy
Q&A Session ~ Facilitated by Clare Sykes, NewH2
Closing messages and input into upcoming events ~ Tim Williamson, Director RDA Northern Rivers
To register for the Resources and Energy Forum - NewH2 Knowledge Series Webinar with Northern Rivers RDA on September 14 go here.
To keep informed of future events, please connect to NewH2 via their website.