Hunter Innovation Festival starts today, with clean tech and circular economy in the spotlight
An annual event, The Hunter Innovation Festival aims to promote innovation, collaboration, and knowledge sharing across the Hunter region, showcasing the region's diverse talents and industries.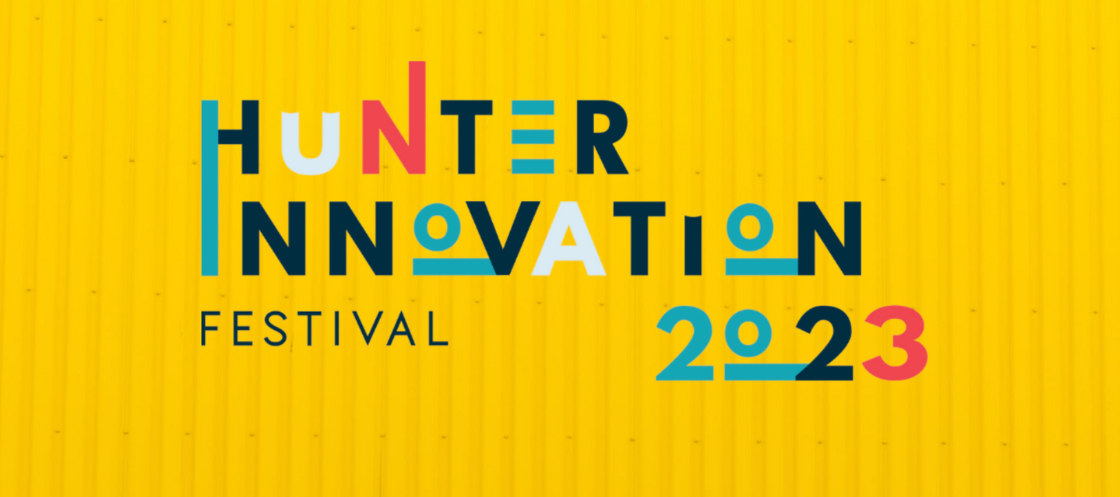 The Hunter Innovation Festival 2023 has introduced an extended program aimed at showcasing innovation and fostering collaboration across the Hunter region in Australia.
The festival features keynote speakers, exhibitors, and participants from diverse fields, including startup and scaleup businesses, investors, innovators, incubators, and accelerators. The goal is to drive innovative outcomes and establish the Hunter as a knowledge-sharing economy.
The festival is comprised of three key components:
Innovation Roadshow (9th to 13th October): The festival kicks off with an Innovation Roadshow that spans several locations, including Muswellbrook, Singleton, Port Stephens, Maitland, and Lake Macquarie.
One-day Conference and Exhibition (19th October): On October 19th, a one-day conference and exhibition will be held at Newcastle City Hall in Newcastle. This event will feature presentations and exhibitions from various government and industry representatives. Topics covered will include clean tech, circular economy, startups, entrepreneurship, capital raising, sovereign manufacturing, and innovation infrastructure.
Action Summit (27th October): The festival concludes with an Action Summit on October 27th. This summit aims to bring together participants to develop actionable project plans with measurable outcomes, fostering collaboration and concrete innovation initiatives for the region.
The Hunter Innovation Festival emphasizes the importance of showcasing the innovative endeavors of the entire Hunter region, spanning various industries, from manufacturing and mining to aerospace and agriculture.


Program Highlights
The Festival again has a particular focus on the energy and resources space, including the circular economy. Events of interest include:
Taking place at 12:00 pm on October 19. Speakers include:
Seth Pathiyil – AGL
Charlotte Connell – The Sustainability Collective
Serge Radojevic – Idemitsu Australia
Simon Byrnes – Port of Newcastle
Scheduled for 1.30pm on October 19.
What impact can Circular Economy initiatives have on the new energy economy? Featuring panel members:
Declan Clausen – Deputy Lord Mayor
Jess Hodge – Founder – Resourceful Living
Yannick Zapf -Director – YZ Consulting
Mobin Nomvar -Founder & Managing Director – Scimita Ventures
Tony McClymont – Manager Sustainable Growth Water Resilience – Hunter Water
Scheduled for 2:15 pm on October 19, at Newcastle City Hall.
What are the benefits of collaborative innovation infrastructure in industries that don't seem to overlap? Featuring panel members:
Tim Brown – Interim CEO – Dantia
Seth Pathiyil – Head of Hunter Energy Hub – AGL Energy Ltd
Peter Cock – CEO – Newcastle Airport
Sandy Thomas – Marketing Manager – Hedweld Group
Happening at 2:15 pm on October 19, at Newcastle City Hall.
How is emerging technology creating disruption and shifting paradigms in traditional industry sectors, such as mining? Panel members:

Danielle Bull – General Manager Operations – WesTrac Cat
Matthew Craft – Senior Manager – Technology (Digital Products)
Liam Manning – Chief Commercial Officer (CCO) – SAPHI
Alex McClung – Director – Traversal Labs
Scheduled for 4:00 pm on October 19, at Newcastle City Hall.
Is the Hunter capitalising on the EV revolution? How should local businesses position themselves to succeed in a disruptive, fast moving sector so as to create sovereign automotive manufacturing capability? Panel Members:
Jessica Allen – ARC DECRA School of Engineering – University of Newcastle
Monica Zarafu – CEO – BYKKO
Lex Forsyth – CEO – Janus Electric
Edwin Higginson – Australian Electric Vehicle Specialists
Scheduled for 5:00 pm on October 26, at the Q Building, 16B Honeysuckle Drive, Newcastle.
Hear from leaders in the Australian Circular Economy space, as they launch an innovative online platform for circular economy in the Hunter. Interact with stalls. Panel Members:
Annie Jiang - CEO - Go Circular
Dr Nicole Garofano - Head of Circular Economy Development - Planet Ark
Eloise Lobsey - Program Lead for Circular Economy - Hunter Joint Organisation

Exhibition Highlights
The Hunter Innovation Festival's Exhibition and Showcase is a one-day event, concurrent and co-located with the Festival, that showcases the region's and the nation's most innovative companies.
The Exhibition and Showcase component of the festival serve as a platform for businesses to display their innovative products and services. This marketplace includes a wide range of technologies and fields, such as electric vehicles, battery technologies, med-tech, clean tech, big data, IoT, AI, machine learning, VR, business intelligence, and SaaS technologies. The showcase not only allows businesses to maximize brand exposure but also encourages networking and collaboration among attendees.
Some of the companies participating in the showcase include NU Racing, Hyundai Motor Co Australia, Kia Australia, NRMA, Australian EV Specialists, BYKKO, BYD - EV Direct, Fixer Electrical, HiVis Group, Janus Electric, and Sydney EV Chargers.