Hydro battery storage approval to ensure Hume energy reliability
A standalone battery energy storage system (BESS) will be installed by Meridian Energy Australia and co-located alongside the Hume Hydroelectric Power Station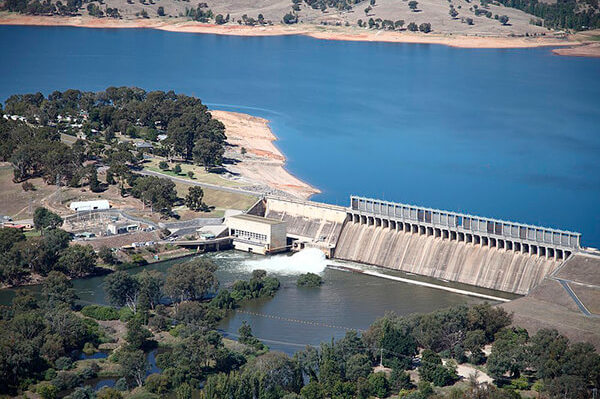 Approved by the NSW Department of Planning, Infrastructure and Environment last week, the project will contribute $32 million in regional investment, over 50 construction jobs in the region as well as deliver clean, reliable and dispatchable power from the Hume Power Station.
The project will be co‐optimised with the hydro power station to increase power generation during times of peak grid demand and reduce energy pricing, the first pairing of its kind in Australia.
The battery will improve the stability of the electricity grid and will future proof the Hume Power Station so it will remain online and in service well into the future. The battery will capture energy generated from Hume during low demand periods in the middle of the day and dispatch this stored energy into the grid when demand increases during the evening.
The project is targeting completion in December 2021 and once complete will be an important first step towards creating battery technology to capture intermittent power sources.
Meridian Energy Australia is the owner-operator of two wind farms in Australia (Mount Mercer in Victoria and Mount Millar in South Australia) and three hydro power stations in New South Wales.
"We congratulate the NSW Government on amending their Infrastructure State Environmental Planning Policy to include standalone battery storage projects such as this and we are pleased to be part of the first project to be given approval under the updated policy," Meridian Energy Australia CEO, Jason Stein said.
MEA powers more than 150,000 homes and businesses across Victoria, New South Wales, South Australia and South East Queensland through their retail arm, Powershop Australia. Powershop is Australia's only electricity and gas retailer to be certified 100% carbon neutral by the Australian Government.