Hydrogen start-ups sought for pitch competition
Energy Oceania is running a Meet the Start-ups "Pitching Competition" to encourage and promote the start-ups in the emerging hydrogen sector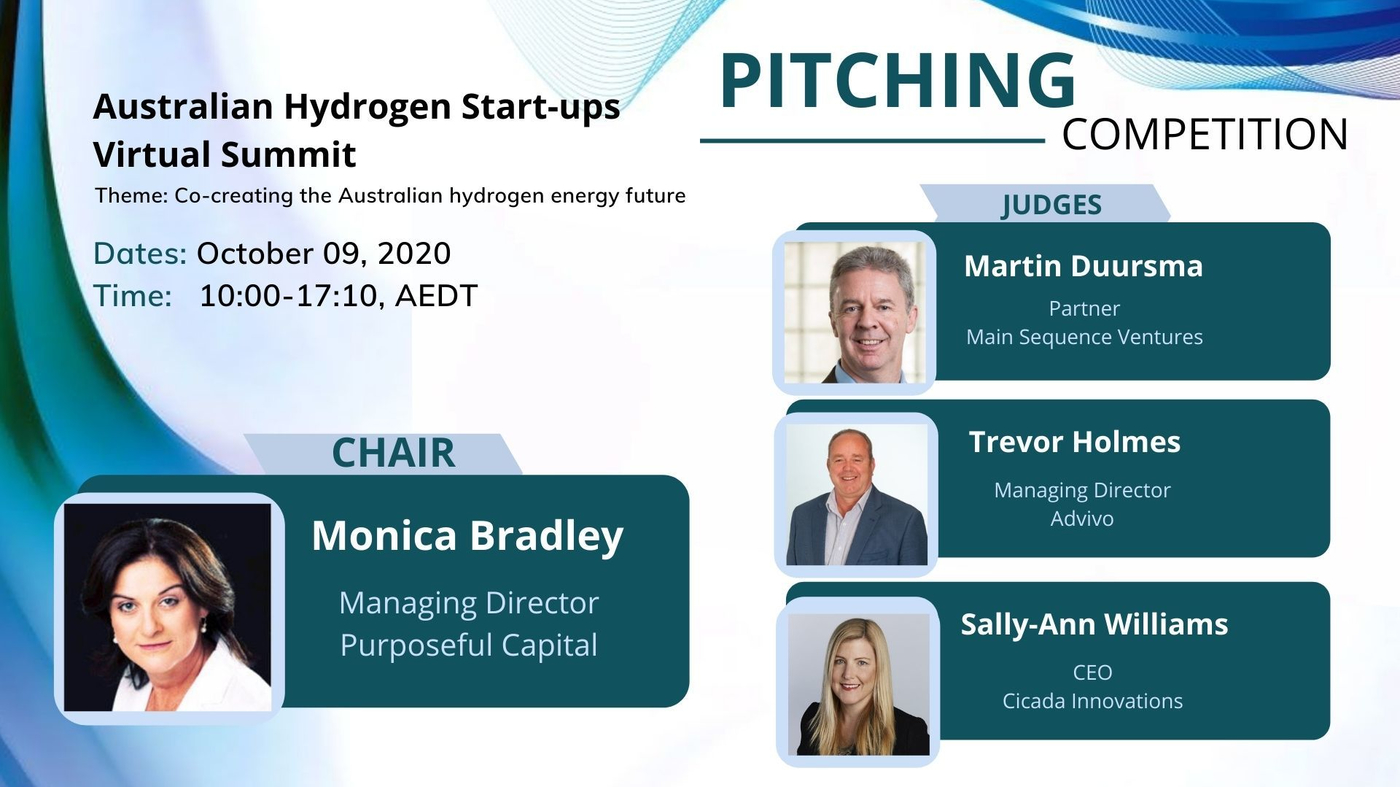 In collaboration with National Energy Resources Australia (NERA) and H2SEQ Hydrogen Industry Cluster, Energy Oceania is holding the Australian Hydrogen Start-ups Virtual Summit on October 9, 2020.
Part of the summit will be a Meet the Start-ups "Pitching Competition".

This competition provides a platform from which start-ups can pitch to several venture capital firms and angel investors who can help to raise funds for launching and scaling.
It will also open the door of opportunity to grow networks and build strategic partnerships that can significantly benefit hydrogen start-ups in the long term.
The committee will only accept the first 100 applications and select the 7 best start-ups to play their presentation video of 3 minutes during the meeting. The panel will conduct the Q&A session during the competition and announce the pitch winners at the end by sharing their feedback to all the participants.
In the pitching competition, the winners will not receive any cash prizes. However, it will provide a great opportunity for founders to share their ideas and vision to potential investors. Entry is free.
Pitching Judges Panel
Chair: Monica Bradley, Managing Director, Purposeful Capital
Judges:
Trevor Holmes, Managing Director, Advivo Innovation
Martin Duursma, Partner, Main Sequence Ventures
Sally-Ann Williams, CEO, Cicada Innovations
Submissions opened on September 17, 2020 and close on October 03, 2020.