Industry and research team up to revolutionise the mining sector
NextOre is a portfolio company of CSIRO that is using magnetic resonance sensors to drive significant environmental and commercial benefits in the mining sector.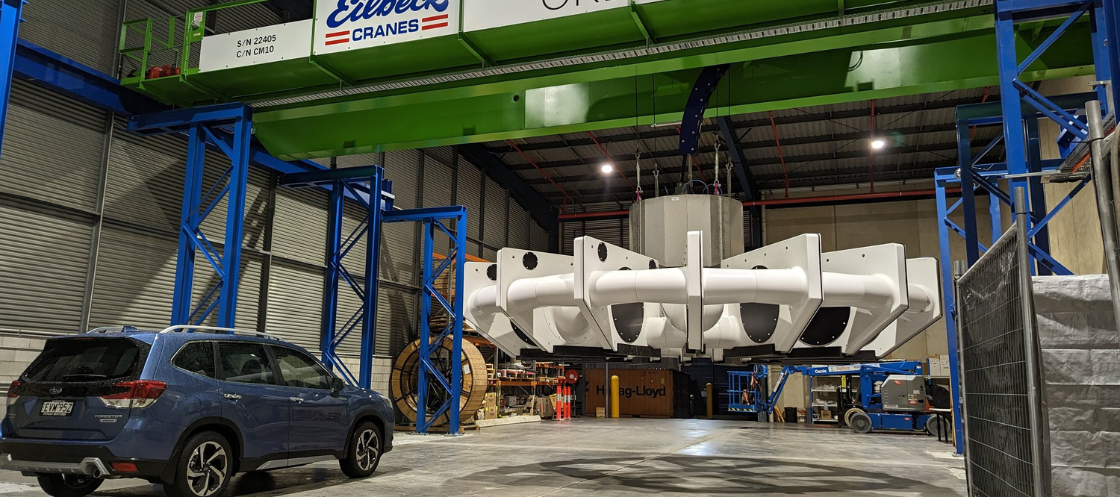 Sydney-based company NextOre has completed assembly and factory testing of the world's first magnetic resonance technology truck analyser. Their technology has the potential to revolutionise the mining industry, through significant environmental and commercial benefits.
The truck analyser will be used to enable real-time, quantitative mine control, detecting the quality of ore carried in trucks as it is mined, eliminating both accidental losses of valuable minerals to waste and the processing of barren material.
In addition to improving the efficiency of metal production from copper mines, the technology will enable significant reductions in fuel, water, electricity and chemical consumption.
NextOre is an excellent example of collaboration between industry and research. The NSW Smart Sensing Network (NSSN) worked closely with NextOre to find a skilled team in advanced robotics and brokered a relationship with the UTS Department of Mechanical and Mechatronics Engineering.
Chris Beal, CEO of NextOre highlighted the need to work with the right partners to achieve a prototype for their truck analyser.
"It's an exciting time for NextOre and our commercial partner, as they have the opportunity to be the first ones to use this technology."
"When you explain the truck analyser, people normally find the concept easy to grasp, but the technology that sits behind it is extremely complex and we knew we needed the right partners on board to make the prototype a reality."
"We already had great expertise from CSIRO, but we knew we needed a talented team in advanced robotics, and we used the NSSN to help identify the best possible team, and I couldn't be happier with UTS."
"We are at the very start of the journey, and the technology is currently being shipped to Africa. We will then work hard at improving every aspect of the technology and then we eventually hope to commercialise this product."
The truck analyser technology will make up the second core product line offered by NextOre. The company's existing portfolio of global projects uses the on-conveyor version of the magnetic resonance analyser. On-conveyor units have been deployed to mines across Australia, Africa, Philippines, Chile and Mexico.