Investment opportunities highlighted in Critical Minerals Prospectus 2021
Minister for Trade, Tourism and Investment Dan Tehan has launched a new report showcasing Australia's world-class critical minerals mining and processing opportunities.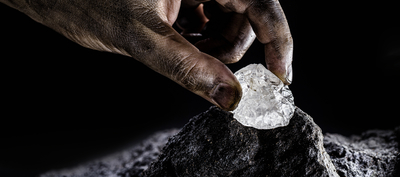 The report highlights more than 40 projects that provide immediate investment and offtake openings across 24 critical minerals.
"Rising global demand for critical minerals for use in advanced technologies presents a huge opportunity for Australia," Mr Tehan said.

"As we head towards a net-zero world, demand for critical minerals in advanced technologies such as renewable energy, aerospace, defence, electric vehicles, telecommunications, energy storage and agri-tech will continue to grow.
The 2021 prospectus includes technical, commercial and geological data to support investment in Australian critical minerals projects.
"It recognises Australia as a partner of choice for supply chain resilience which offers investors a stable business environment, transparent regulatory frameworks and a government committed to supporting critical minerals projects," Mr Tehan said.
The document's launch follows the recent announcement from the Australian Government regarding the establishment of the $2 billion Critical Minerals Facility for Australian critical minerals projects, and a NSW Government commitment to establish Australia's first Critical Minerals Hub in the NSW Central West.

The Prospectus was prepared by the Australian Trade and Investment Commission (Austrade).