Join RDA Orana as they showcase the region at crucial annual forum
This annual State of the Region event offers networking and upskilling as RDA Orana profiles their engagement with community, industry and all tiers of Government throughout the year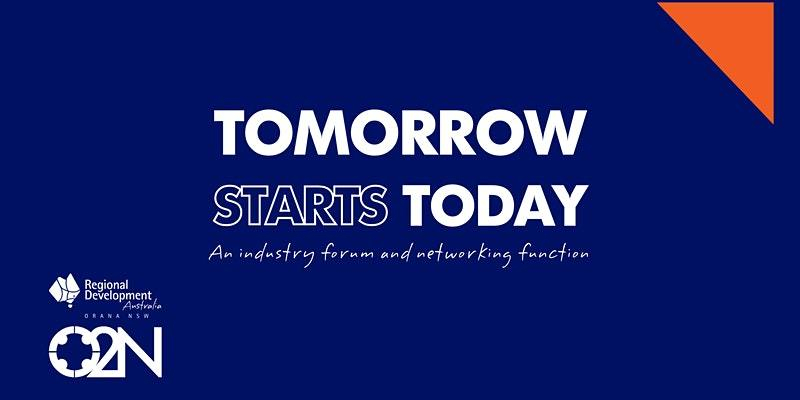 The RDA Orana Committee, along with event sponsor NSW Energy and Resources Knowledge Hub, invite you to Tomorrow Starts Today - State of the Region 2020 on 26 November 2020 in Dubbo.

This year, the day will feature an overview of RDA Orana's export hub activities and the O2N network, the launch of the official O2N member prospectus, along with speaker presentations on topics such as mitigating risk, lowering emissions, successful partnerships and regional resilience.

The official State of the Region address will be given by Member for Parkes and Minister for Regional Health, Regional Communications and Local Government the Hon Mark Coulton MP. The occasion will also mark an official partnership agreement between the University of Newcastle and O2N.
EXPERT SPEAKERS INCLUDE:
Prof Alan Broadfoot is well known for his innovations in industry and is currently the Executive Director of the Newcastle Institute for Energy and Resources. Alan's strategic direction and enterprising leadership has promoted a number of new and exciting initiatives at NIER, aligned to emerging challenges and national priorities associated with the sector.
Ashley Brinson is the former CEO of The Warren Centre for Advanced Engineering at the University of Sydney. He was the Solar Energy Alliances Manager for Dow Corning, where he invented, designed, constructed and managed major silane facilities in the US, UK and China. Additionally, Ashley is a Fellow of Engineers Australia, an FIChemE and a lawyer of the Supreme Court of NSW.
Heath Baker is the founder and principal of Mercury International Consulting. For 15 years, Heath has worked in international trade, foreign policy and national security. Over this time, he has held positions including CEO of the Export Council of Australia.
Join in and learn about the significant projects that are driving the region toward greater economic growth, industry collaboration and increased public and private investment. You'll hear from industry leaders, local government and strategic partners and get the opportunity to meet well-connected, like-minded folk who can help you grow your business.
The full agenda can be viewed on the event page here.

ABOUT RDA ORANA
Regional Development Australia Orana is part of a national network of 52 committees made up of local leaders who work with all levels of government, business and community groups to support the development of their regions.
An incorporated not for profit association, RDA Orana is lead by a regional committee of industry and government representatives supporting economic development across the Orana region.

The region they cover, (the Orana meaning 'Welcome' in Wiradjuri), is the largest and most diverse region in the state, covering an area of 25% of NSW. It services a population of more than 121,000.
It extends from Mudgee in the east to Bourke in the west. It comprises the local government areas of Bogan, Bourke, Brewarrina, Cobar, Coonamble, Dubbo Region, Gilgandra, Mid-Western Region, Narromine, Walgett, Warren and Warrumbungle.
Attend in person or register for a full access digital pass. As places are limited, please purchase your tickets ASAP.