Latest progress in reforming access to Australia's electricity grid
Access reforms are designed to integrate new technologies into the national grid in a way that's reliable, secure and works in consumers' best interests.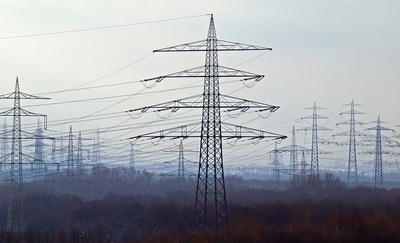 The Australian Energy Market Commission (AEMC) has published three milestone reports as it continues to progress its energy grid access reforms under the Coordination of Generation and Transmission Investment (COGATI) review.

Reforming the way generators access the grid remains critical to the future of the national electricity market and represents the cheapest, fastest and fairest path towards a low-emissions energy sector.
These reforms are a major rethink of the NEM that will develop price signals to preference lowest cost and lowest emissions energy, keep power bills trending down and support the transmission investment we need without repeating 'gold plating' mistakes of the past.
The three reports, which follow on from COAG Energy Council's consideration of access reform at its meeting on March 20, are:
An update paper, which provides a recap of the case for change and updated key features of our model to address integration and congestion issues associated with the rapid transformation of Australia's energy generation mix
A technical blueprint for the access model that incorporates stakeholder feedback to date and will be used in further consultations during 2020
A benchmarking study from NERA Economic Consulting on the benefits, costs and experiences of transmission access reform in other countries. The study estimates reform benefits that considerably outweigh the costs. NERA's best estimate of the total benefits for consumers of the reforms is $387m in savings per year – equivalent to 2% off the cost of wholesale energy.
"We will, through the Energy Security Board (ESB)'s market design process, continue to refine and develop the access reform model with stakeholders over the course of 2020," said AEMC Chair Mr John Pierce.
"This will allow us to develop draft rules by the end of the year. While we have allowed extra time to further develop the detailed design for the model, what hasn't changed is that this work was always, and will continue to be, integral to the Energy Security Board's 2025 market redesign.
"This is because the transmission challenges facing the grid have a two-part solution. The first is actioning the Australian Energy Market Operator (AEMO)'s Integrated System Plan so that the right transmission is built and the second is implementing access reform so that the investments in that transmission are effective in the long-term."
"Both of these levers are fundamental to any market redesign because if you do the first and not the second, you pay billions to defer, not remove, current inefficiencies in the system. If we don't tackle these issues holistically we also won't keep power prices trending down – and we won't realise the full emissions value of the renewable revolution."