LETs Pitch Australia 2023 is now open for applications
Calling all Australian low-emissions SMEs with technology solutions to accelerate our net-zero future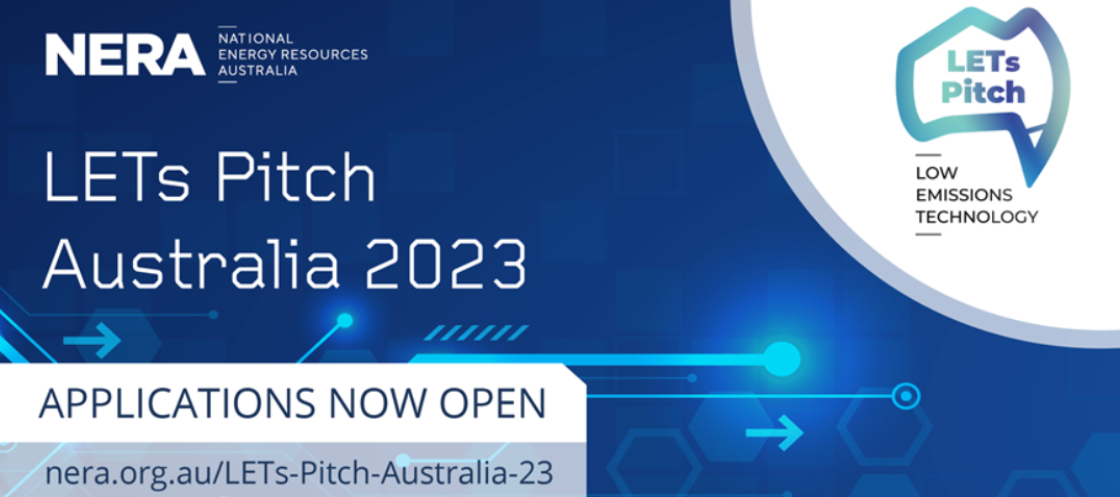 Are you a low-emissions technology company with novel and scalable clean energy technology solutions that can help support Australia's energy transformation?
Apply now for NERA's LETs Pitch Australia 2023 for the chance to be one of eight shortlisted companies to receive tailored pitch mentoring and business coaching to build their pitching capability ahead of a live pitch event.
Shortlisted SMEs will pitch their technologies live on stage to a panel of industry expert judges and an audience of major operators, government and industry representatives at the AOG Energy 2023 Industry Supply Forum. They will also join NERA's Technology Discovery Centre at the conference the following day, where they can showcase and promote their technology and business.
LETs Pitch is a supply chain development program designed by NERA to accelerate the growth of local businesses offering cutting-edge cleantech solutions.
KEY PROGRAM DETAILS
· Late February — Pitch readiness training
· 15 March — Live Pitch Event at AOG Energy 2023
· 16 March — Attendance as an exhibitor in NERA's Technology Discovery Centre at AOG Energy 2023.
· 2023 — Attendance at a major event (TBC) with an international audience.
Applications are open until 29 January 2023.
To learn more about LETs Pitch Australia 2023 and to apply, go to the NERA website here.