Massive interconnector investment will see Tasmania become the 'battery of the nation'
A feasibility study has shown Project Marinus, a $56 million second interconnector with the mainland is technically feasible, environmentally sustainable and economically viable.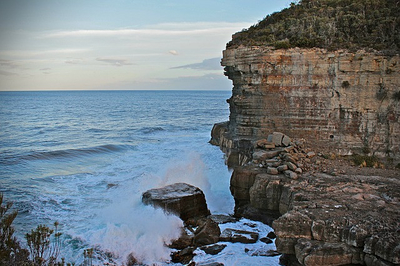 The Tasmanian Government report finds the 1,200MW interconnector will unlock new generation and storage in Tasmania, thus helping lower prices and increase reliability in the National Electricity Market, as well as boosting the Tasmanian and Victorian economies by $1.6 billion and creating 1,400 jobs.
Importantly, new reliable renewable generation and storage unlocked by the second interconnector is expected to deliver up to 25 million tonnes of emissions abatement by 2030.

"After a summer of blackouts, the interconnector will mean more reliable power at lower prices for homes and businesses in Tasmania and on the mainland," the Prime Minister Scott Morrison said.
"Tasmania has the potential to be Australia's battery to keep the lights on and running costs down and we'll be there backing them to get there."
Energy Minister Angus Taylor said approximately 400MW of available dispatchable generation cannot currently be delivered to the mainland, due to constraints on Basslink, the first Tasmania-Victoria interconnector.
"A second interconnector and new dispatchable generation and storage will help alleviate the significant supply and demand pressures we saw across the NEM over summer," Minister Taylor said.
The Morrison Government will continue to encourage investment in the new generation and storage needed to provide more affordable and reliable power to Australian families and small businesses.
The additional funding builds on the $20 million already invested by the Australian and Tasmanian Governments, through the Australian Renewable Energy Agency and Tas Networks, into the initial feasibility report.