Microrecycling Hub using innovation to recover value from waste
The ARC Research Hub for Microrecycling of Battery and Consumer Wastes, directed by renowned UNSW Scientia Professor Veena Sahajwalla, was opened today.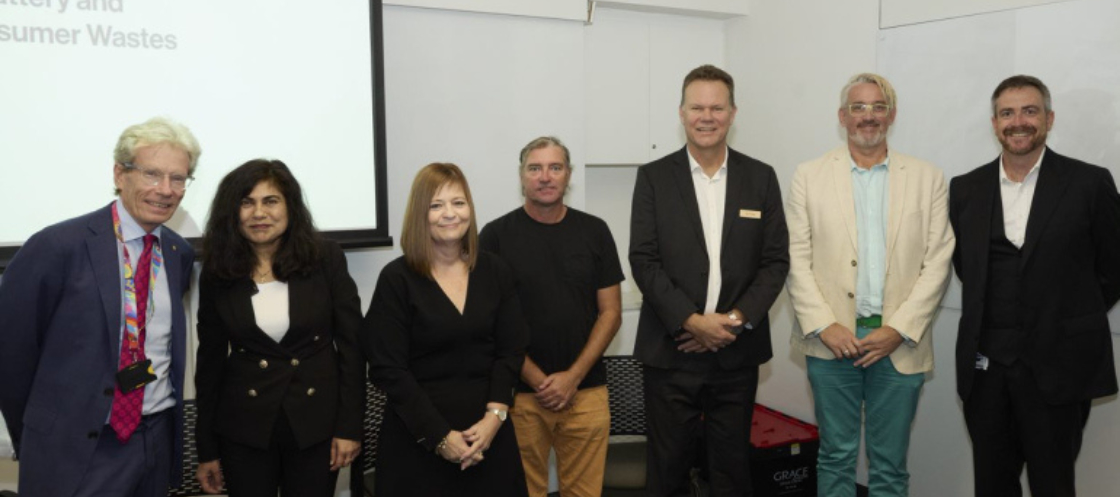 The Microrecycling Hub is a five-year national program of cutting-edge research to develop innovative technologies to recover the valuable materials contained in Australia's battery and other complex wastes not currently subject to conventional or widespread recycling.
The Hub, hosted by the UNSW Sustainable Materials Research and Technology (SMaRT) Centre, is a collaboration with numerous industry partners and researchers from six other universities around Australia: University of Technology, Sydney; University of Sydney; Monash University; University of Wollongong; Queensland University of Technology; and Deakin University.
The Australian Research Council (ARC) Chief Executive Officer (CEO) Ms Judi Zielke PSM said that with more than a quarter of the 76 million tonnes of solid waste Australia generates each year going to landfill, the innovative work of the Microrecycling Research Hub is critical in identifying new ways to recycle waste and helping us move towards a circular economy.
"The Hub's vision of translating science into real world environmental and economic benefits is at the heart of the ARC's purpose to harness expertise to support the advancement of knowledge and innovation for the benefit of Australia," said Ms Zielke.
UNSW Vice-Chancellor and President Professor Attila Brungs said the Microrecycling Hub aims to boost resource recovery capability by creating new advanced and scalable manufacturing technologies, based on SMaRT's MICROfactorieTM concept.

It is estimated that 18,600 tonnes of batteries – all of which are hazardous to some degrees – are discarded to landfill in Australia annually. Yet batteries are essential as the world transitions to renewable energy and Australia aims to achieve net zero emissions by 2050.
The federal National Battery Strategy released in February 2023 found that battery firming capacity is needed for the National Electricity Market to increase its use of renewables to 82 per cent by 2030. It says demand for batteries is forecast to accelerate by as much as tenfold over the next decade, which is more than solar photovoltaics grew over the past decade.
UNSW Scientia Professor Veena Sahajwalla said the Hub is developing microrecycling science to develop innovative solutions to obtain from waste batteries and consumer waste the valuable materials they contain so that the Hub's end user partners can use these materials for different applications.
"The science of microrecycling, in collaboration with industry partners, will lead to the creation of new pathways so waste materials can go from being low value to high value materials which can be used in manufacturing," she said. "We are transforming those materials via thermal and other processes into high value materials and products via the advanced manufacturing techniques being developed in the Hub."
"The broader impact of the Hub will go beyond scientifically developed recycling solutions. Climate change and clean energy narratives often overlook the need for more sustainable manufacturing and waste management practices where we start to use waste resources for future manufacturing supply chains."