Minerals Council of Australia congratulate Coalition on election win
The Coalition government has made a number of commitments with the potential to deliver further growth and expansion of Australia's resources sector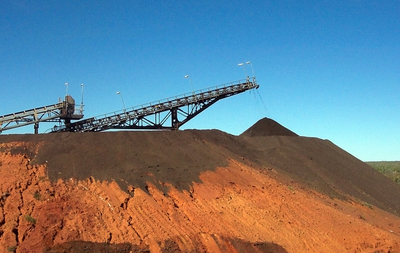 Australia's minerals industry congratulates Prime Minister Scott Morrison on the re-election of the Coalition and commits to continue to work in partnership with the Cabinet to deliver a strong economy and thriving communities, enhancing the prosperity of all Australians.
The Coalition government's strategic economic reform agenda to keep taxes low, in conjunction with responsible 2019-20 Budget measures, provides opportunities for large and small business to be successful. It also means that the mining industry will continue to develop the nation's minerals for the benefit of everyone.
Australia's resources sector generates more export revenue than all industries combined, pays the highest average earnings and directly employs more than 240,000 highly skilled workers across our communities.

The mining industry generates $12 billion in royalties for state governments and paid $18.6 billion in company tax in 2017-2018 – funding the teachers, nurses, police and infrastructure projects on which all Australians rely.
This means a stronger minerals industry is good for Australia.
The Coalition government also has made a number of commitments with the potential to deliver further growth and expansion of Australia's resources sector including:

$30 million for the Central Queensland University School of Mines and Manufacturing – Gladstone and Rockhampton
Development of the Critical Minerals Strategy to promote investment and provide priority status for funding applications for projects under the $20 million Round 7 of the Cooperative Research Centres Project (part of a $45 million package)
$3.4 million over four years to encourage more women into science, technology, engineering and mathematics (STEM) education and careers, including an extension of the Science in Australia Gender Equity program.
The Minerals Council of Australia (MCA) also welcomes the opportunity to support the vital work that the Government has commenced through the Strategic Resources Group to deliver continuous improvement in Australia's competitiveness.
The Coalition's proposed investment in higher education and skills will help the resources industry boost competitiveness and assist in delivering highly paid, highly skilled jobs, especially in rural and regional Australia.
In delivering on its policies for resources, skills, environment and a stronger economy, Australia's minerals industry urges the Coalition to measure its success against whether these initiatives create jobs, strengthen regional communities and promote growth.
MCA also looks forward to working with the Coalition to ensure that Australia meets our commitments in the Paris Agreement by supporting the government's initiatives such as the Climate Solutions Package.
MCA will work closely with all MPs and Senators elected to the 46th Parliament to secure bipartisan support for consistent policies across jurisdictions that will further develop Australia's world-class minerals industry for the benefit of all Australians.
To read more about the Minerals Council of Australia, go to their website here.