NERA seeks cleantech to feature at the 2022 Global Clean Energy Action Forum
Australian businesses are developing world-class clean energy technologies that can shape the global energy transition – NERA wants to find them and connect them with the world.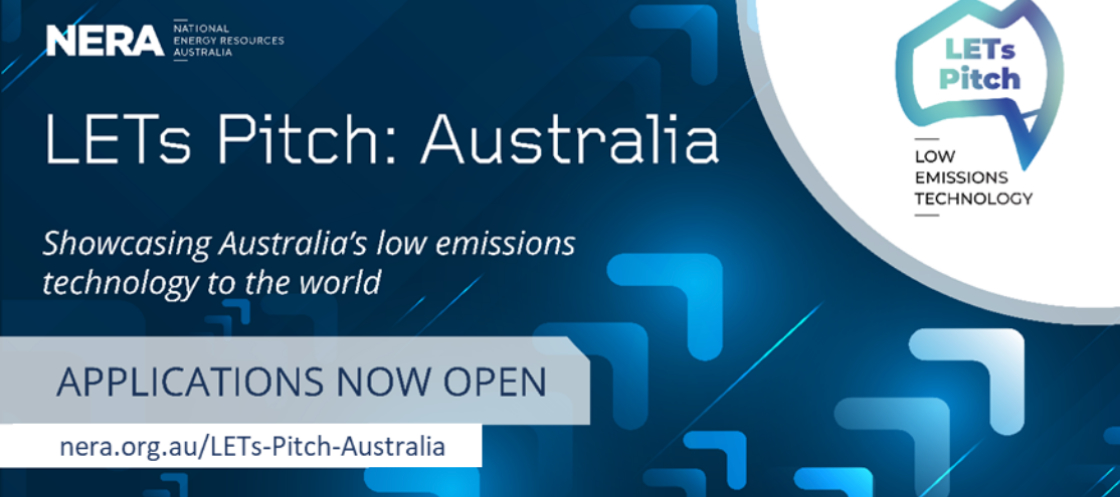 NERA has launched a national LETs Pitch program to identify, support and raise the profile of the country's 'best and brightest' cleantech businesses and showcase them at the first-ever Global Clean Energy Action Forum in Pittsburgh, United States.
LETs Pitch is a supply chain development program delivered by NERA to accelerate the growth of local technology businesses with cutting-edge solutions that support Australia's low-carbon future.
Miranda Taylor, NERA CEO, says collaboration is essential to the timely decarbonisation of Australia's energy sector and economy, building local SME capabilities, innovative technology supply chains, and fostering international trade.
"LETs Pitch is about identifying the innovative businesses behind Australia's leading low emissions technologies and supporting their growth in domestic and international markets, helping to fast-track decarbonisation and unlock new industry growth," said Ms Taylor.
Applications to LETs Pitch Australia are NOW OPEN
Expressions of interest are sought from Australian-based SMEs with relevant clean technology solutions ready to showcase at an international event.
What are the benefits of participating?
· Pitch your technology to a panel of blue-chip investors, venture capitalists and industry experts.
· Win the opportunity to join the Team Australia delegation to the first-ever Global Clean Energy Action Forum in Pittsburgh, USA.
· Win travel expenses (up to A$10K), plus two event registrations and a spot in Team Australia's technology showcase.
· Connect with top energy executives from both Australia and abroad and grow your business' profile with promotion throughout NERA's vast network.
· Access expert mentoring and readiness training to support your business' development.
The EOI period closes at 10 pm AWST on 31 July 2022.