NERA unveils national seed funding program to develop emerging hydrogen sector
Australia's hydrogen and energy technology businesses can now tap into new funding and industry support as part of the first structured development program to create a network of hydrogen technology clusters around Australia.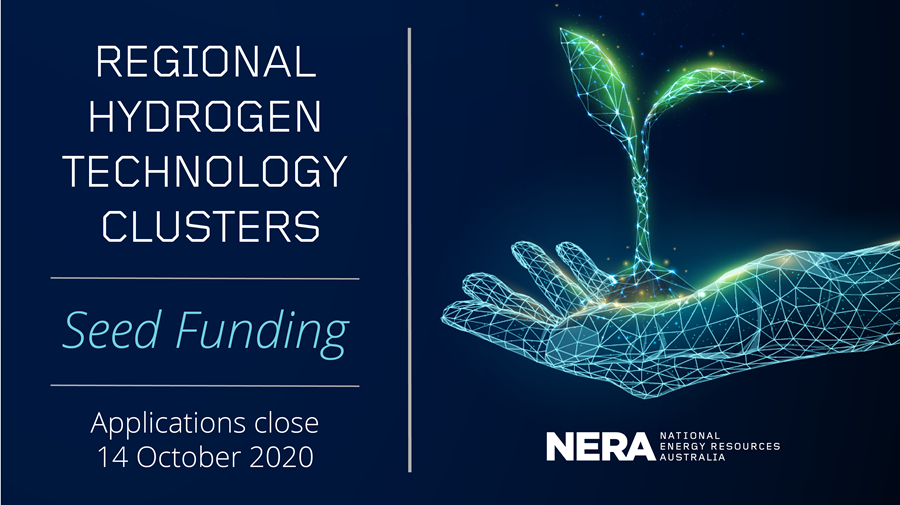 The Regional Hydrogen Technology Clusters Seed Funding Program has been announced by NERA (National Energy Resources Australia) with the aim of building the skills, capacities and commercialisation opportunities necessary to unlock Australia's enormous potential to create a globally competitive hydrogen industry that could add $11 billion and thousands of jobs to the national economy by 2050.
The Program will provide seed funding of up to $100,000 per successful applicant to develop a hydrogen technology cluster. NERA is seeking expressions of interest from businesses with a clear focus on commercial outcomes, that can demonstrate a commitment and capability to establish and/or grow a hydrogen technology cluster in a specified region within Australia. Applications can be submitted by either a consortium or single organisations.

The establishment of a national hydrogen cluster was identified by the National Hydrogen Strategy as an important component to scale up Australia's domestic industry to become a global hydrogen competitor.
The announcement of the Seed Funding Program continues NERA's active role in coordinating collaborative opportunities to realise Australia's hydrogen potential, following the 2019 release of Australia's National Hydrogen Strategy that supports NERA to lead the establishment of a National Hydrogen Cluster to help grow capabilities and drive industry collaboration across the hydrogen value chain and ensure that Australian companies are well placed to supply new technology, products and services to domestic and international markets.

Applications for the Seed Funding Program are open now, with submissions closing on 14 October 2020 and successful applications announced in November 2020.
To assist potential applications, NERA General Manager Innovation & Stakeholder Engagement (East Coast), Paul Hodgson, will lead an interactive webinar on Wednesday 16 September 2020 to help businesses understand how the Seed Funding Program works, including detailed information on the eligibility criteria and the application process, and how to develop a competitive application.
For more information on the webinar and the Program, visit NERA's website here.