New climate strategy from Business Council of Australia receives mixed response
The Business Council of Australia (BCA) last week released a blueprint to achieve net-zero emissions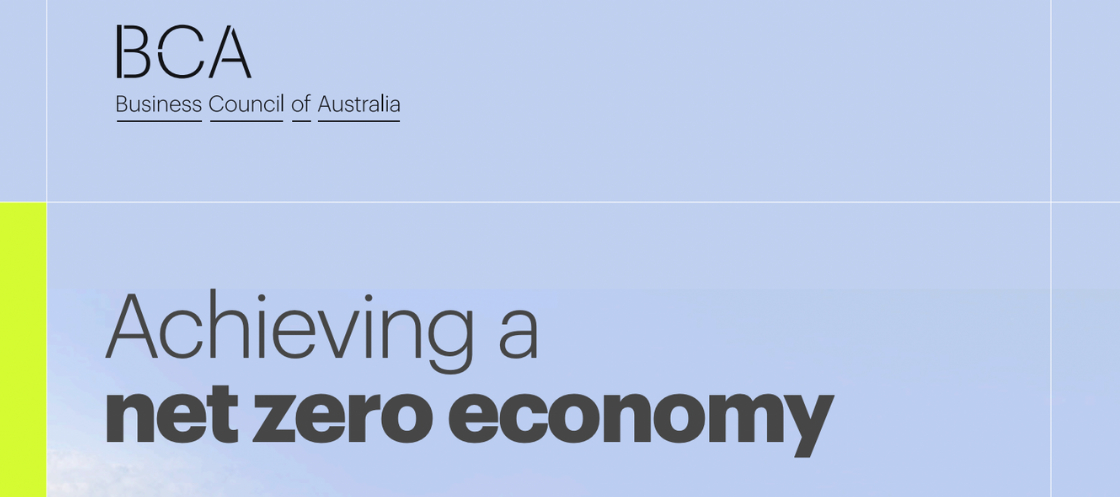 The BCA report, Achieving a Net Zero Economy seeks to position Australia to reap an economic dividend of $890 billion and 195,000 jobs over the next 50 years.
The plan would accelerate emissions reduction and seize the first mover advantage, meaning on average Australians would be $5,000 better off per year, and those in the regions would gain the biggest economic benefit.
"The purpose of our work is to move forward, not engage in an endless debate about issues the nation and the world has moved past," Business Council President Tim Reed said.
"Our biggest trading partners are already making this transition and Australian businesses are taking action, as are global capital markets."

"We believe Australia can achieve a more ambitious 2030 emissions reduction target of between 46 to 50 per cent below 2005 levels," Business Council chief executive Jennifer Westacott said.
"Reaching net-zero emissions by 2050 must be done in a way that harnesses Australia's abundant natural resources to boost exports, drives investment in new technologies and delivers a stronger economy with more jobs."

Federal Energy and Emissions Reduction Minister Angus Taylor acknowledged the BCA's position but noted the report "....did not explicitly model specific technologies or how much their cost of deployment would need to fall to avoid imposing new costs on the economy," he said.
"We are a long, long way from seeing enough of the investment in firm power that we need to keep the grid affordable and secure", Taylor asserted over the weekend.

Federal Opposition Leader Anthony Albanese however, lauded the BCA report today, saying:

"I welcome the Business Council of Australia adopting net zero emissions by 2050. I welcome the campaign by News Limited that we've seen launched today as well of heading towards zero by 2050. This is...an opportunity to create more jobs, to create more economic activity, particularly in regional Australia."

Managing Director of gas and electricity infrastructure owners Jemena, Frank Tudor, says the strategy outlines a sensible pathway towards a net-zero future which will create jobs and strengthen the Australian economy.

"By taking a considered approach towards the energy transition, the strategy effectively balances energy reliability and affordability with the need to decarbonise our energy system. The strategy also recognises the central role gas will continue to play throughout the energy transition and into the future as renewable gases are developed and commercialised."