New grants facilitate global collaboration
The Global Innovation Linkages Program aims to boost our international competitiveness by encouraging global teamwork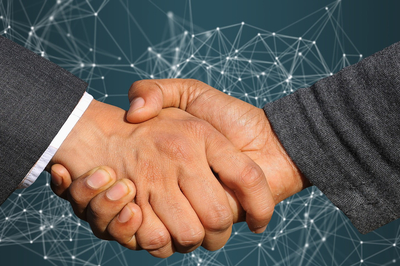 Projects with the potential to revolutionise Australian industry will share in $8 million under the second round of the Coalition Government's Global Innovation Linkages program.
Nine projects featuring universities and businesses from five states will receive funding to work with global partners on leading-edge research and development projects over the next four years.
Announcing the grants today, Minister for Industry, Science and Technology Karen Andrews said connecting Australian researchers with others around the world would pay dividends for all Australians by growing the economy and creating local jobs.
"The grants will be provided as seed funding to support international partnerships in the development of high quality products, services or processes that will address a range of industry challenges here in Australia," Minister Andrews said.
"Encouraging this sort of cooperation between businesses and researchers helps drive economic growth and the creation of high quality jobs."
The projects are aligned with industry growth sectors including advanced manufacturing, food and agribusiness, medical technologies and pharmaceuticals, mining equipment technology and services, and oil, gas and energy resources.
The energy and resources related grant recipients and their projects are:
The Coalition Government recognises the importance of research, science and technology to our economy and jobs of the future and these grants are part of our $1.1 billion National Innovation and Science Agenda. Investing in these sectors will help boost Australia's economic growth and help to create an extra 1.25 million jobs over the next five years.
The program is an element of the Global Innovation Strategy and helps build Australia's research capacity, forge strategic alliances and increase the commercialisation and application of research outcomes, boosting our international competitiveness.
To read more about the Global Innovation Linkages program, click here.