New mining technology using particles from space to control tailings waste
Swinburne researchers behind cutting edge early warning safety system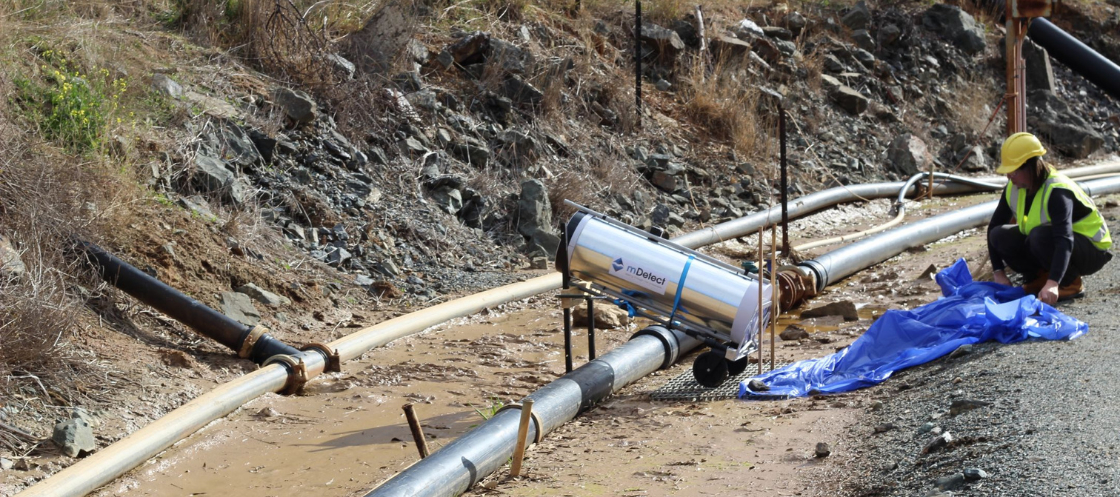 Australian start-up, mDetect, a spin-out company from Swinburne University of Technology, is using particles from space, known as muons, to help mining companies detect weaknesses in dams that secure highly toxic mining waste by-products, making them environmentally safer.
The ground-breaking hazardous waste early warning system will revolutionise how mining companies monitor the stability of tailings dams, thanks to mDetect's technology and a $1.5 million co-investment grant from the Federal Government's Advanced Manufacturing Growth Centre (AMGC) Commercialisation Fund and partners to fast track its commercial production.
Tailings dams are used by mining companies around the globe to manage potentially dangerous by-products. It is estimated that around three tailings dams fail worldwide every two years, with potentially damaging environmental outcomes. Until now there have been no detectable early warning signs from deep within the walls to prevent failure.