Newcastle Airport looks to Flow for 100% renewable energy
Newcastle Airport has signed a new energy purchase agreement with Flow Power, to achieve their 100% renewable energy strategy well ahead of the 2030 target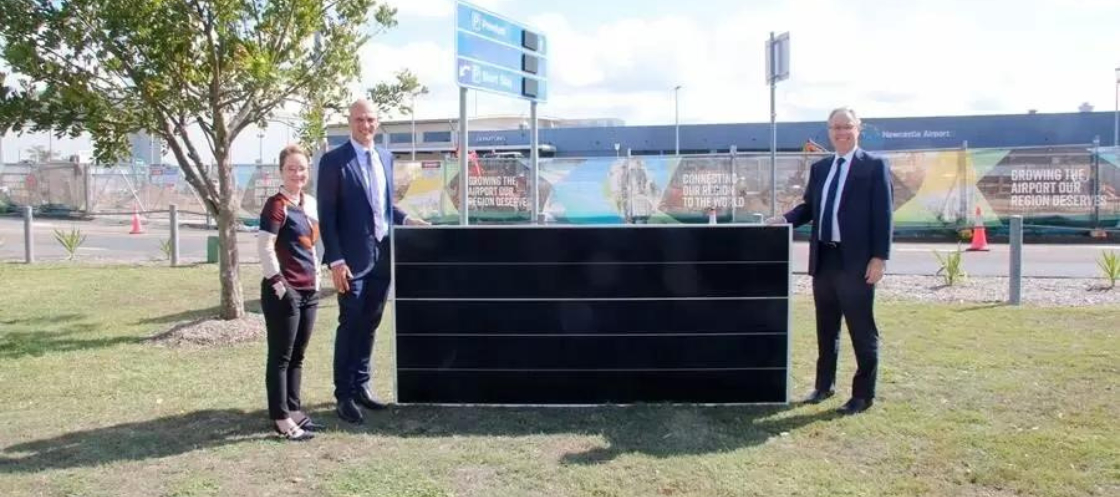 Under the agreement Flow Power will prepare an energy plan that will see the airport achieve its target of 100% renewable energy seven years ahead of schedule, significantly reducing its carbon footprint and supporting the airport's sustainability efforts.
Newcastle Airport CEO Dr Peter Cock said the agreement is a major step forward in the airport's sustainability journey and demonstrates a commitment to reducing its environmental footprint.
"Newcastle Airport is expanding to deliver growth to the Hunter region, and sustainability is key to everything we do.
"We're delighted to partner with Flow Power. By offsetting grid consumption with green generation certificates, they'll help us significantly reduce our greenhouse gas emissions and help us achieve our 100% renewable energy strategy well ahead of our 2030 target."
Executive General Manager of Aviation Shane de Wit said the engagement with Flow Power would help make Newcastle Airport a leader in making the transition to a low carbon economy.
"We have a commitment to achieving net zero Scope 1 and Scope 2 carbon emissions by no later than 2030, and our partnership with Flow Power will support us in achieving these sustainability goals.

"The new agreement provides us with the ability to develop local renewable energy and offset any remaining demand with green generation certificates from off-site renewable energy sources, including exploring future renewable wind projects when they become available."
De Wit said Newcastle Airport has already implemented several key initiatives.
"In 2021, 99kWh solar was installed at the airport producing 3.9% of electricity and reducing our carbon footprint by more than 75 tonnes.
"Our expanded terminal is being designed with a 5-Star Green Star rating, and our new Covered Car Park will feature 1,212 solar panels, powering more than 30% of the airport.
"Sustainability is also being incorporated into Astra Aerolab's built environment – our first commercial office building has been designed with a successful 5-star Green Building rating assessment from Green Building Council Australia."
The energy plan took effect on 1 January 2023 and will support the airport's operations for the next eight years.

To read more about Flow Power's renewable energy projects, go to their website here.