NewH2 September Knowledge Exchange to feature Port of Newcastle updates
Speakers include Paul Hodgson from the Scaling Green Hydrogen CRC, plus Simon Byrnes and Michael Jessup from the Port of Newcastle.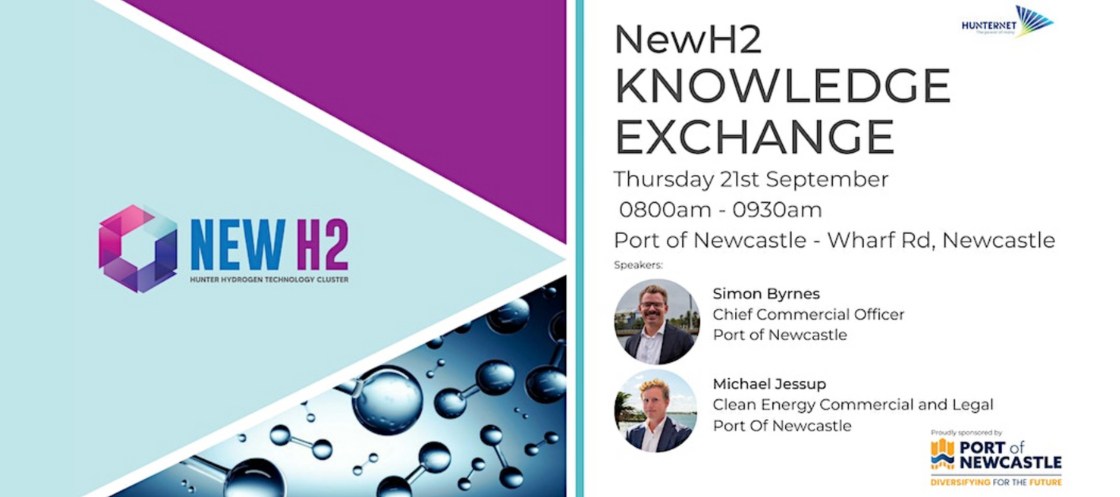 NewH2's September 21st Knowledge Exchange event offers an update on variety of complementary endeavors: NewH2 Patron supporter Port of Newcastle (PON) Clean Energy Precinct and it's recent studies on Offshore Wind; the Scaling Green Hydrogen Cooperative Research Centre (Hydrogen CRC), and CSIRO's Ammonia Metal Membrane Technology.
Learn from Simon Byrnes and Michael Jessup about the PON's recently concluded pre-feasibility study on offshore wind, a future feasibility study co-funded with EnergyCo, as well as what is in the pipeline of works into next year.
Paul Hodgson from Hydrogen CRC will present an update on the Scaling Green Hydrogen Cooperative Research Centre bid and how it's shaping up for the decade to 2034.
This forum will allow you to connect with industry leaders, experts, and stakeholders who are invested in the future success of New Energy in the Hunter.

The event is free, but registrations are essential.
NewH2 Knowledge Exchange
September 21, 2023
Port of Newcastle
Level 4 | 251 Wharf Road | Newcastle
7.45am for 8am start.