NIER showcased in partnership project featuring Hunter cleantech innovators
The Newcastle Institute for Energy and Resources features in this week's release by Out of the Square Media and Beyond Zero Emissions, who have partnered to create a new independently funded series called "Newcastle and The Hunter's Energy Evolution".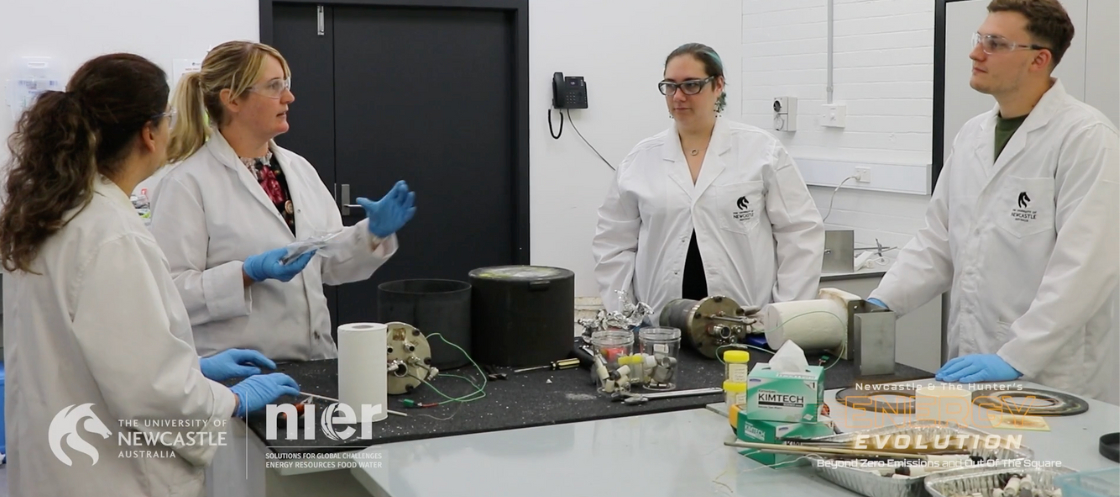 The video series highlights ten 'Power Players' of the clean tech industry in the Hunter Region of NSW, showcasing the innovation and manufacturing capabilities of the region, and demonstrating the leadership shown by this region in Australia's clean energy transition.
The series features some of the most innovative and dynamic companies in the clean energy industry. University of Newcastle NIER is featured alongside MGA Thermal, Janus Electric, Energy Renaissance, SwitchDin, Ampcontrol, BME, 3ME Technology, Milltech Martin Bright, and Port of Newcastle.
These 'Power Players' are part of a growing group at the forefront of the clean energy evolution, driving change and championing a sustainable future. The series provides an insight into their inspiring stories, experience and industry knowledge. It covers a range of topics, including the latest innovations in clean energy and clean technology, the importance of manufacturing in the Hunter and Australia, the energy transition, and the skills required for the future.
Sam Mella, Hunter Engagement Lead from Beyond Zero Emissions, added: "This series is an excellent opportunity to showcase the Hunter region's deep expertise in energy and manufacturing. Hunter businesses are innovating and manufacturing the critical new technologies that are essential for industry, regions and households to reach zero emissions both locally and globally.

'Newcastle and The Hunter's Energy Evolution' is a celebration of the efforts and achievements of the 'Power Players' and a testament to the region's growing contribution to the clean energy industry in Australia."
Videos, including the one featuring NIER, are released weekly at energyhunter.com.au