NSW Cabinet reshuffle sees Energy and Environment portfolios combined
Functions to continue under the new and more 'holistic' portfolio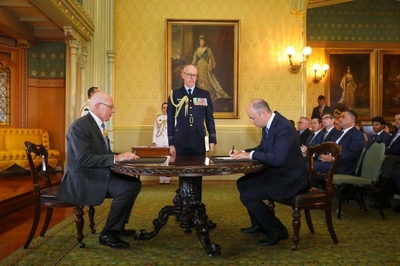 The NSW Coalition ministry was sworn in today, more than a week after the Government was returned to office by voters.
The 24 person cabinet saw some distinct changes from the previous incarnation, including the promotion of Matt Kean MP to Minister for the newly formed portfolio of Energy and Environment.
Kean made the following announcement on Facebook:
"Today I was sworn in as the Minister for Energy and Environment.
Two areas of Government critical to the future of our state and Planet.
I am determined to deal with the issue of Climate Change decisively and responsibly.
At the same time my focus will be on delivering a reliable and secure energy system and cheaper bills.
Thank you to everyone for your support over the years especially my community in Hornsby.
I am determined not to let you down."
A direct consequence of the reshuffle is the forthcoming dissolution of the Office for Environment and Heritage, although a governement spokeswoman said the functions of the OE&H would continue under the new and more 'holistic' portfolio.
When questioned by press regarding the decision to change up the ministers and portfolios, Premier Gladys Berejiklian explained that environment would have "a prominent place within Planning to make sure every decision we take considers the environment - whether it's the urban context or the regional [one]."