NSW initiates consultations for Critical Minerals and High-Tech Metals Strategy
The NSW Government has unveiled plans to embark on a comprehensive consultation process as it develops a new Critical Minerals and High-Tech Metals Strategy.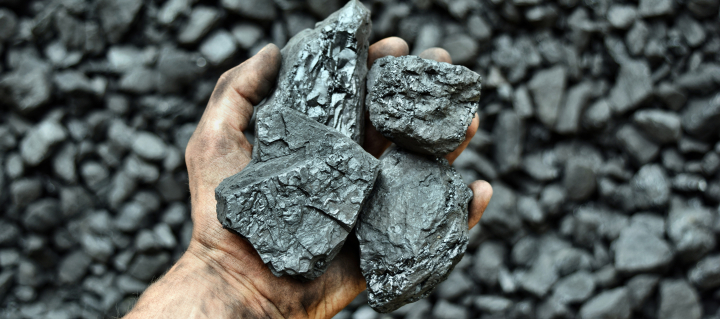 The NSW Critical Minerals and High-Tech Metals Strategy is poised to be a pivotal document that will set the stage for the critical minerals and high-tech metals mining industry within the state.

The strategy will ensure the integrity of the clean energy supply chain and preserves sovereign capability. Maintaining a stable supply of critical minerals and high-tech elements capitalises on the state's inherent competitive advantages whilst catalysing economic growth and bolstering regional employment.
The strategy aims to provide much-needed certainty and direction to the growing industry while casting a sharper spotlight on domestic manufacturing and striving to create ample opportunities for skill development and training.

Key elements of the Strategy will be informed through the consultation process with areas to be explored including:
1. Stimulating Local Job Growth through Domestic Processing: A central thrust of the strategy is to promote domestic processing and manufacturing of products reliant on critical minerals, such as solar panels. This is envisioned as a potent means to generate more jobs within the local economy.
2. Skill Development and Training Opportunities: The strategy places a strong emphasis on fostering skill development and training for the workforce. This is imperative for harnessing the state's natural advantages and its unique assortment of mineral deposits.
3. Encouraging Greenfield Exploration: Critical minerals exploration across the state will be further incentivized, including the release of geological survey data to support these efforts.
4. Exploring Economic Dynamics: The government is committed to analyzing the economics of the industry comprehensively. This will include exploring how the government's substantial purchasing power can be harnessed to stimulate investment and growth.
5. Emphasizing Environmental and Social Responsibility: The strategy is underpinned by a commitment to uphold robust environmental, social, and corporate governance (ESG) standards within the industry.
6. Promoting Innovation and Research: Encouraging investment in innovation, research, and development within NSW is deemed crucial to maintain the state's standing as a preferred supplier of critical minerals to global trading partners.
7. Abundance of Resources: NSW boasts a wealth of critical minerals and high-tech metals, including a notable 17 out of the 26 nationally identified critical minerals. This abundance positions the state as a key player in the sector.
8. Focus on Copper and Silver: Recognizing the pivotal role that copper and silver play in electrification and decarbonization, NSW will direct specific attention toward these commodities within the new strategy.
9. Consultation and Stakeholder Engagement: To ensure a well-rounded approach, the government intends to conduct consultation meetings with a diverse array of stakeholders, including mining companies, industry representatives, investors, and workers.
10. Pursuing Net Zero Emissions: The strategy aligns seamlessly with NSW's ambitious target of achieving net-zero emissions by 2050 by securing the essential minerals required for a sustainable, low-carbon future.
The consultation period will begin next week with submissions open until Friday 17 November 2023. The government will also host a stakeholder roundtable on the sidelines of the International Mining and Resources Conference (IMARC), which is being hosted in Sydney for the second time in October 2023.
More information on the critical minerals consultation process will be available on the Mining, Exploration and Geoscience website from next week.