NSW Government offering energy management, metering and monitoring assistance for manufacturers
Do you want to get up to 15 hours of support from an energy advisor, including a site visit, to assess your energy efficiency and energy management opportunities?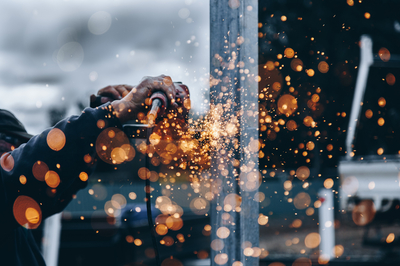 Do you want support to complete an application for Manufacturing Efficiency Funding to get up to $120,000 in matched funding per manufacturing site to upgrade your equipment and become more energy efficient?*

Attend a free 2-hour workshop or webinar on energy management, metering and monitoring in May and June 2019, and you will be eligible to receive:
a half-day site visit from an energy advisor*
project scoping assistance*
assistance with Manufacturing Efficiency Funding applications*
By attending a workshop or webinar you will learn about:

energy management and why it is important for your business
the benefits and application of energy metering and monitoring for your business
available Government programs
Food and refreshments will be provided.
Spaces are limited to two people per organisation. If you can't attend the workshops sessions, you can attend the webinar.


PARRAMATTA 9am on 28 May

WEBINAR 9.30am on 29 May
CENTRAL COAST 8.30am on 6 June

Take advantage of the NSW Government programs and learn how they can support you today.
If you have any questions, please get in touch with the Office of Environment & Heritage team.
*Participating businesses must demonstrate a minimum energy savings of 12 MWh per year and contribute $150 for 8 hours of support and 30 MWh per year and contribute $300 for 15 hours of support.