Oil and gas sector to benefit from space tech under new collaboration
Statement of Strategic Intent and Cooperation aimed at enhancing the capability and competitiveness of Australian industry and promoting technology transfer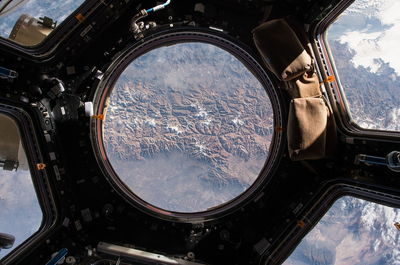 Woodside and the Australian Space Agency have signed a Statement of Strategic Intent and Cooperation aimed at enhancing the capability and competitiveness of Australian industry and promoting technology transfer between the space sector and the oil and gas sector.
The agreement was signed in Perth by Dr Megan Clark AC, Head of the Australian Space Agency, and Woodside Vice President Technology Jason Crusan. Australia's Minister for Industry, Science and Technology Karen Andrews said the Australian Space Agency's signing with Woodside, the largest Australian natural gas producer, would strengthen the national space sector.

"The Australian Space Agency's purpose is to transform and grow a globally respected Australian space industry that lifts the broader economy and inspires and improves the lives of all Australians," Clark said.
"This is underpinned by strong international and national engagement that provides opportunities for research and development, capability training and technology transfer between the space sector and other industrial sectors.
"Woodside is currently expanding its capabilities in remote operations and technologies. Once commercialised, these technologies will not only have the capability to be deployed across different industry sectors but also utilised on earth, in space and on lunar and Mars missions," she said.
Woodside CEO Peter Coleman welcomed the signing and said collaborating with the space sector further demonstrated Woodside's approach to innovation and technology.
"By looking outside our industry to the Australian Space Agency, we can accelerate the development of technologies that allow us to safely and efficiently manage assets in remote and harsh environments.
"This initiative will build on Woodside's work in remote sensors and data analytics, as well as our ongoing collaboration in robotics with the U.S. National Aeronautics and Space Administration.
"Signing this letter with the Australian Space Agency complements our ongoing engagement with governments, other LNG operators and the tertiary sector to create Australian jobs of the future in remote operating and automation capabilities.
"We want to ensure the Australian workforce is ready to leverage the opportunities these new technologies can bring - not only to the oil and gas sector, but to the community and the economy more broadly," he said.