One hundred companies lead the charge for one million EVs by 2027
More than 100 companies and organisations have united in a push to get one million electric cars on Australian roads by 2027.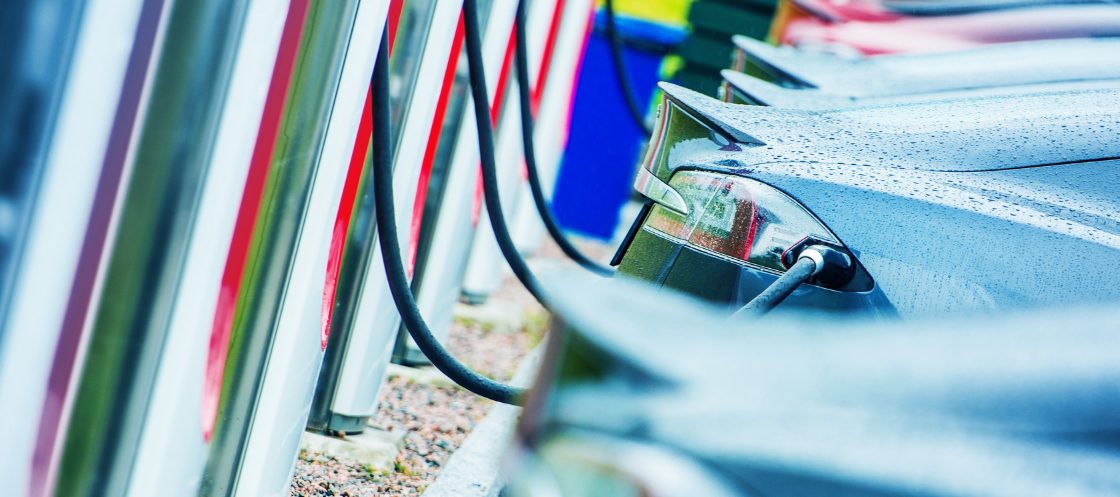 The alliance has come together from sectors including transport, retail, agriculture, health, technology, insurance, environment, and research to support the federal government's development of a National Electric Vehicle Strategy.
They are calling for that strategy to:
include a strong fuel efficiency standard consistent with the US, NZ and Europe;
boost investment in EV manufacturing through a collaborative EV industry development plan;
facilitate the roll-out of a co-ordinated charging network, with a focus on the regions and the suburbs;
support more electric buses, trucks, and other commercial vehicles for Australian business;
create economic modelling that factors in the many benefits of EVs, including less pollution, improved public health, and better fuel security; set a goal to have one million EVs on Australian roads by 2027
"This new federal government is off to a strong start and a National EV Strategy announced in the first months of its tenure is an excellent development. But after a long period of policy stagnation we now need a strategy that contains robust measures," said Electric Vehicle Council chief executive Behyad Jafari.

"We know Australians want the transition to electric vehicles to speed up. Our most recent data shows a 65 percent leap in EV sales over the past year. But that still leaves Australia with a lot of opportunity to fill, by catching up to the rest of the world."

"Australian business understands that transport should be doing its share of heavy lifting on the path to net zero. If we don't put a big dent in our transport emissions, by getting more EVs on the roads, it will put unsustainable pressure on other sectors like farming, manufacturing, construction, mining and energy."

"If we get this EV Strategy right, the opportunities are enormous. We could be employing tens of thousands of Australians building batteries, chargers, cars, buses, and trucks. We'll be cutting pollution from transport and doing our fair share to combat climate change. And we'll be reducing our reliance on foreign oil by using Australian energy to move."


List of companies:
ABB
ActewAGL
Australian Electric Vehicle Association
AGL Energy
Amber
ANC
Arrival
AUSEV
Ausgrid
Australian Hydrogen Council
Australian Trucking Association
Bank Australia
Beyond Zero Emissions
BMW Group (BMW and MINI)
Bortana
Boundless
Brighte
BYD
Carbar
Clean Energy Council
Climate Action Network Australia
Climate Energy Finance
Committee for Sydney
ConnectSource
Custom Denning
Custom Fleet
Delta Energy
Doctors for the Environment
Ebusco
Electric Vehicle Council
Electrical Trades Union
Energy Efficiency Council
Energy Renaissance
Energylab
Environment Victoria
Europcar
EVenergi
Everty
Evie Networks
Evolution
EVSE
EVUP
Farmers for Climate Action
FIMER
Fonz
Foton Mobility
GEMtek
Geotab
GET Electric
Girl Geek Academy
Good Car Co
Greenpeace
Hanson
Heavy Vehicle Industry Association
Hertz
IKEA Australia
Jaguar LandRover
Jaunt
JETCharge
JLL
JOLT Charge
Karmo
LDV
Linfox
MG Motors
Microsoft
Middy's Electrical
Motion Energy
Motorsport Safety & Rescue
Myenergi
National Electrical and Communications Association
Nexport
Noodoe
NRMA
NSW Nature Conservation Council
Origin
Pepper Money
Polestar
Pollination Capital
Renault
Rewiring Australia
ROEV
SA Power Networks
Savic Motorcycles
Schneider Electric
SEA Electric
SG Fleet
Sixt
Smart Energy Council
Solar Citizens
Splend
St Baker Energy Innovation Fund
Tesla
The Australia Institute
Transurban
Tritium
Uber
Volvo Cars, Volvo Bus and Truck
Wallbox
Woolworths Group
WSP